Weeds are the ultimate pest to gardeners. Quite often, it doesn't matter what you do; as quickly as you remove weeds from your garden, they've sprouted up somewhere else. Despite there being plenty of strong chemical weed killers available, if you want to use the ground to grow plants – specifically fruits and vegetables – then it's best to avoid the chemicals. One of the most effective weed killers is you, and a few preventative measures you can put in place to stop weeds from recurring.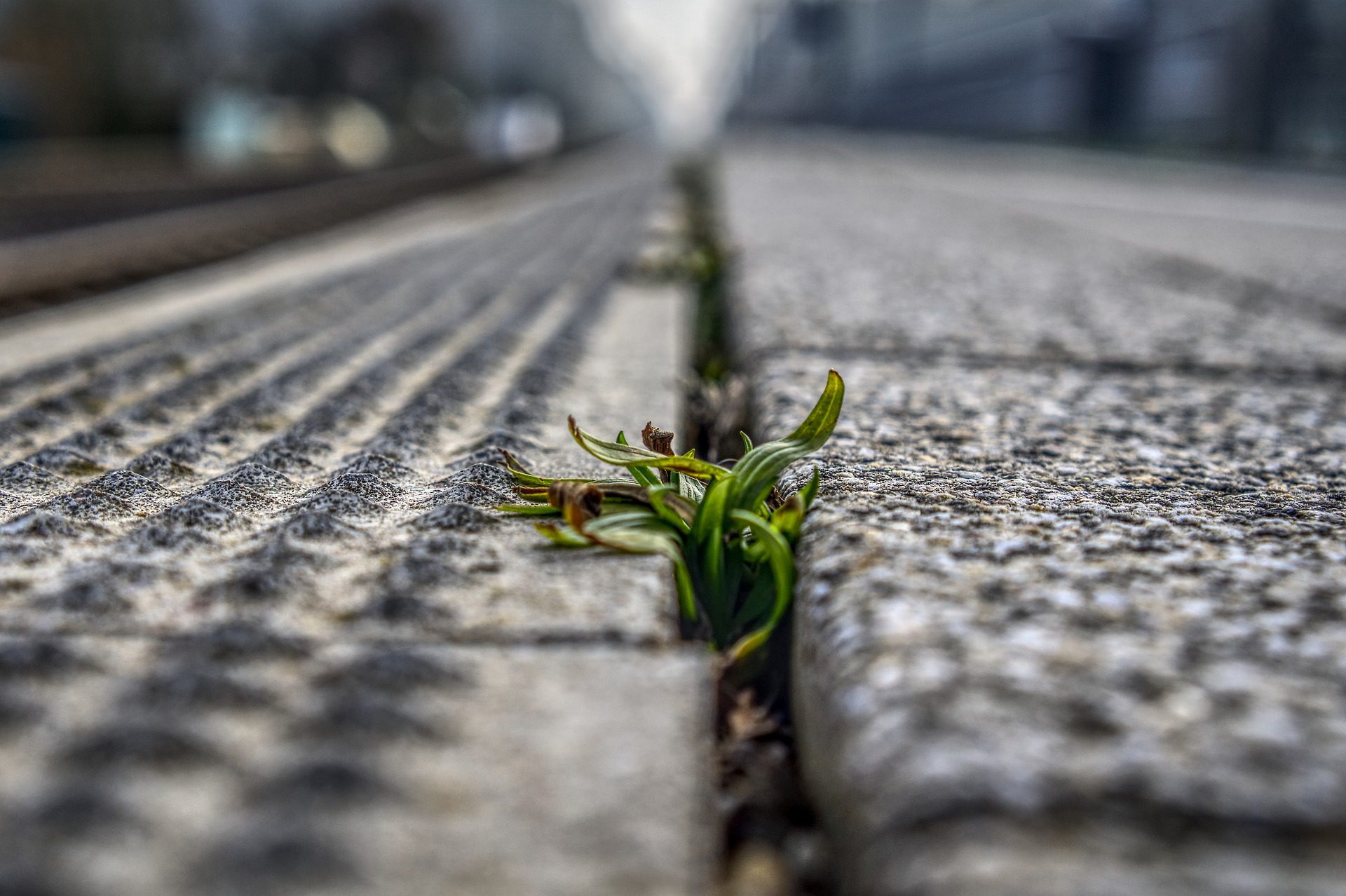 Can a non-chemical method be used for all weed control?
It is possible to control all weed types without chemicals. However, deep-rooted and persistent weeds can be more difficult to eradicate completely. As a consequence, it's important to remember that these areas will need ongoing attention and control.
These deep-rooted weeds will generally die down in winter and regrow each spring. In order to keep them at bay for longer, it's important not to just burn or remove the head as these weeds are capable of regrowth from their roots.
Annual and ephemeral weeds, which live for a year or less, are much easier to control as they're shallow rooted. However, be aware of their scattering seeds and try to minimise this as much as possible.
When should you think about controlling weeds?
Weeds are generally most troublesome in spring and summer so it's best to put some preventative measures in place in early spring. It's much easier to prevent weeds than it is to tackle an existing problem.
How do I control weeds without using chemicals?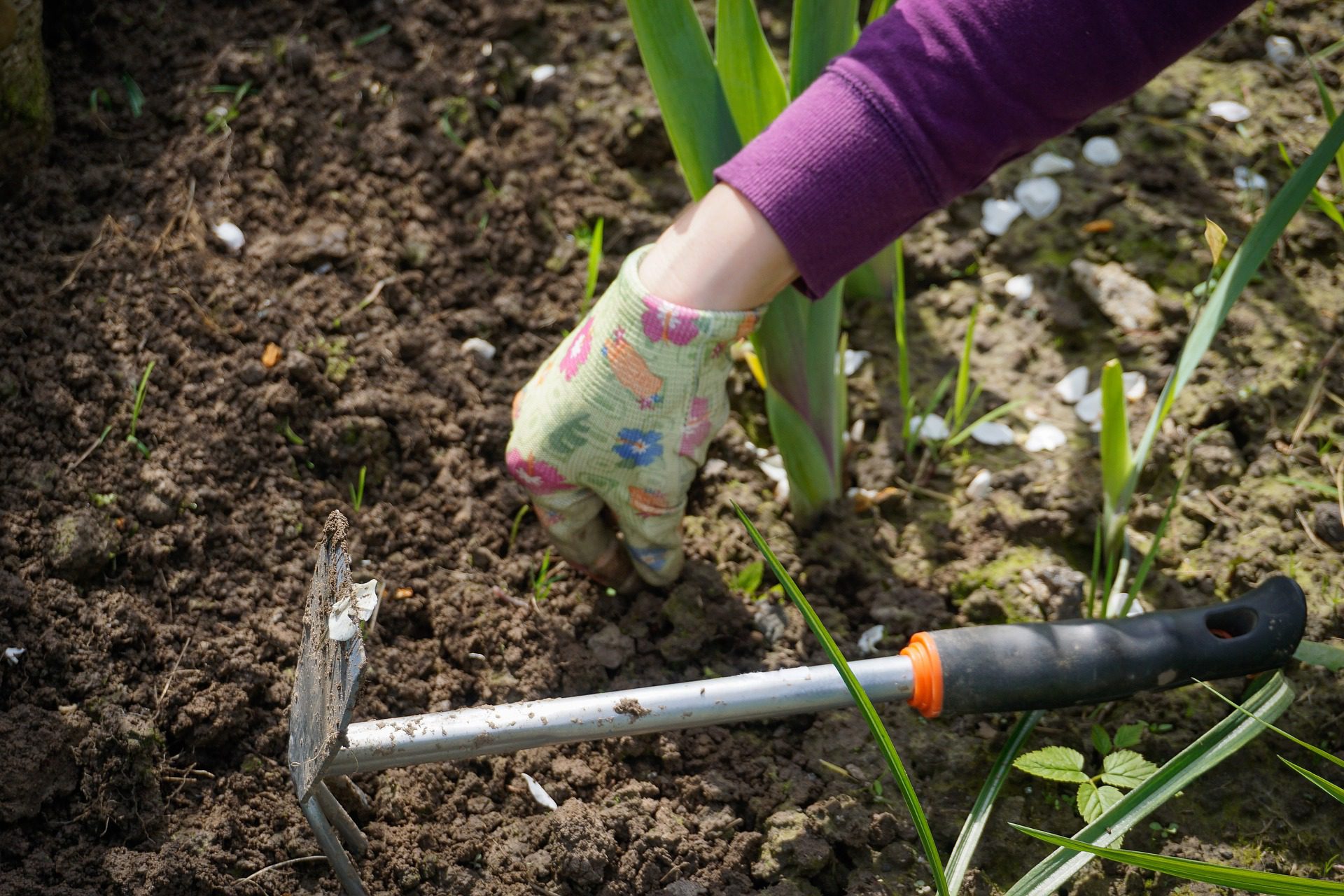 There are two paths to head down in this section. There's the path for those looking to prevent a weed problem and then there's the path for those who already have weeds in their garden.
If weeds are already starting to appear in your garden then you'll need to start by removing them manually.
Hoe – to kill weed seedlings, use a hoe on your beds. Make the most of a dry day with light winds for this job as this will ensure the seedlings dry out on the surface, rather than re-rooting in moist soil.
Hands – annual weeds should be easy to pull out by hand. A little more force might be needed with more persistent varieties like couch grass where small parts of the root can be left behind resulting in new plants growing.
Fork – perennial weeds should be removed using a fork so as to remove as much of the root and/or bulb as possible.
Weed knife – if you have a paved garden suffering from a weed attack, a weed knife is a must-have tool. Its hooked end is perfect for gripping and ripping weeds from between paving slabs.
Flame gun – flame guns are especially useful during dry spells in summer. Use them on paved areas, driveways and other hardstanding (do not use them to tackle weeds on your lawn). Before using, make sure the weeds are completely dry and ensure you allow enough time for the flames to affect the roots.
If your garden is currently free from weeds then here are our top tips for keeping them at bay:
Weed-suppressant fabrics
These fabrics are best used over empty beds – they're a little more difficult to lay if your beds already have plants in them. Laying a weed-suppressant fabric like this one, will prevent the re-growth of old weeds and the establishment of new weeds.
There are many advantages to adding these fabric layers to your garden. For example, they're generally affordable, lightweight, easy to cut and lay, don't fray, allow water to flow through to reach plant roots.
Once the membrane has been laid, they can be easily disguised with compost, bark and many other coverings.
So, get out there, make the most of the weather and rid your garden of weeds in time for summer.