Home security is number one on a lot of people's priority lists. Under no circumstance do you want the safety of everything you work so hard for being jeopardised. You wouldn't leave your house unlocked with all of your possessions on display, would you? With this is mind, the rules shouldn't be any different for your garden.
As the days are getting shorter and darker it's much easier for an opportunist thief to get hold of your belongings without detection. The extra hours of darkness, coupled with the fact that you don't use your garden as much over the winter months is all the more reason to increase security during this time.
To ensure your garden is as secure as possible, we've put together a collection of top tips. You can get started on these now, before the weather gets too cold and the evenings too dark…
Good quality garden storage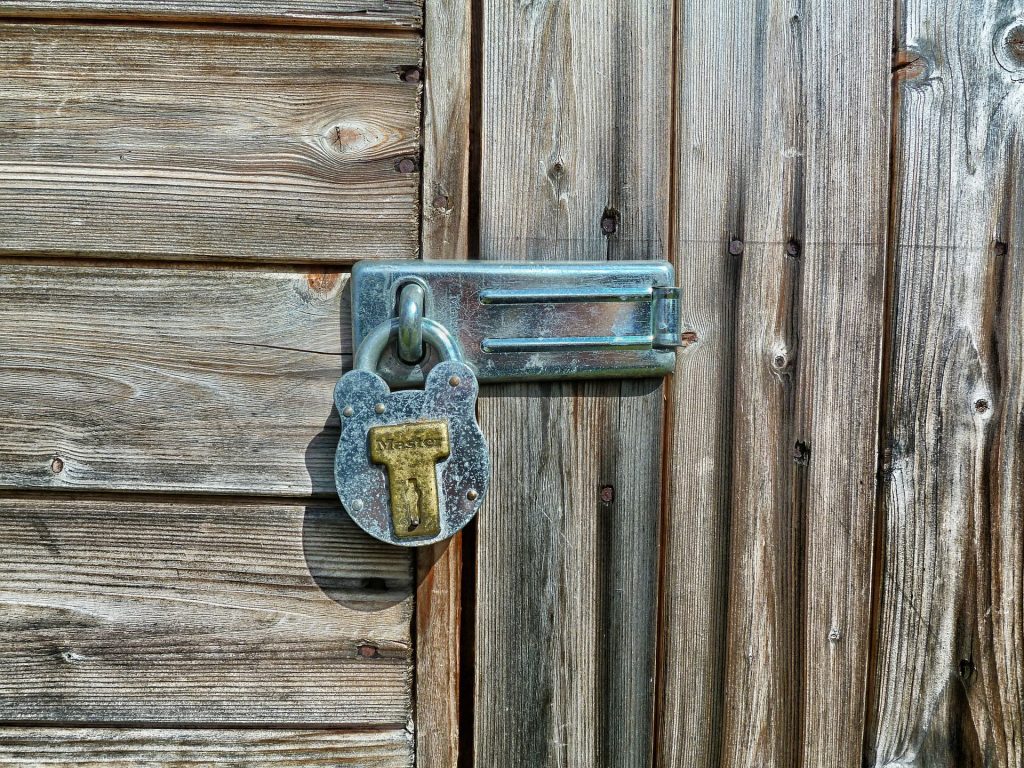 A good quality garden shed which is kept in good condition will be more difficult to break into than an old shed that's been left to fall apart.
If you don't have a shed already, then we'd definitely recommend getting one, choosing a sturdy base and weatherproofing system while you're at it. Getting all of this now means you'll have a few weekends to dedicated to the build before the weather gets really cold.
We'd also recommend adding extra security features to your shed too. A shed alarm, anti-vandal screws, a strong padlock (you can take a look here at some of the best), and inserts on the windows are all affordable and simple options that'll help keep your shed secure.
Add light
Thieves are much less inclined to target a garden flooded with light. Installing outside lights is a relatively cheap and simple fix for overall garden security.
Even if you're not a fan of huge outdoor lights, just a few bright spot lights dotted around the edges of your garden will definitely act as a deterrent – just make sure you cover all of the dark corners too.
Add trellis to fencing
Garden security doesn't have to mean unsightly additions to an otherwise beautiful, natural space. Many people avoid "security" because they think it involves large padlocks, unsightly cameras and huge security lights. But this isn't the case at all, beautiful garden accessories can be used to increase the security of your outside space without taking away from its natural beauty.
Trellis, for example, is often erected against fences to encourage the growth of climbers. If you also add a layer of trellis to the top of your fence, it makes it much more difficult to climb and should therefore put off any potential thieves.
Add pots
Plant pots on top of a garden wall are another great deterrent. The noise of a pot falling to the ground will instantly alert you to the activity in your garden.
Pots are also great to place along the ground too. They look beautiful in the daylight and cause a lot of noise if they're knocked over at night.
Gravel
Our final tip for cost effective garden security would be to add gravel to your driveway and garden paths. Creeping on gravel is extremely difficult so it's the perfect deterrent to anyone snooping around gardens at night.
Gravel is available pretty cheaply from many garden centres. So it's the perfect addition if you're working on a limited budget.
Let us know if you've got any other top security tips that won't break the bank. You can find us on Facebook and Twitter, or feel free to leave your comments on the blog.