This year's Chelsea Flower Show, just like every year, was one of regal proportion. Every garden display was elegant, charming and perfectly executed. However, although this is the most well-known flower show in the UK, that doesn't mean the gardens displayed are completely out of reach. You can't pick them up and take them with you, but we're going to show you the key trends you could definitely adopt.
Level changes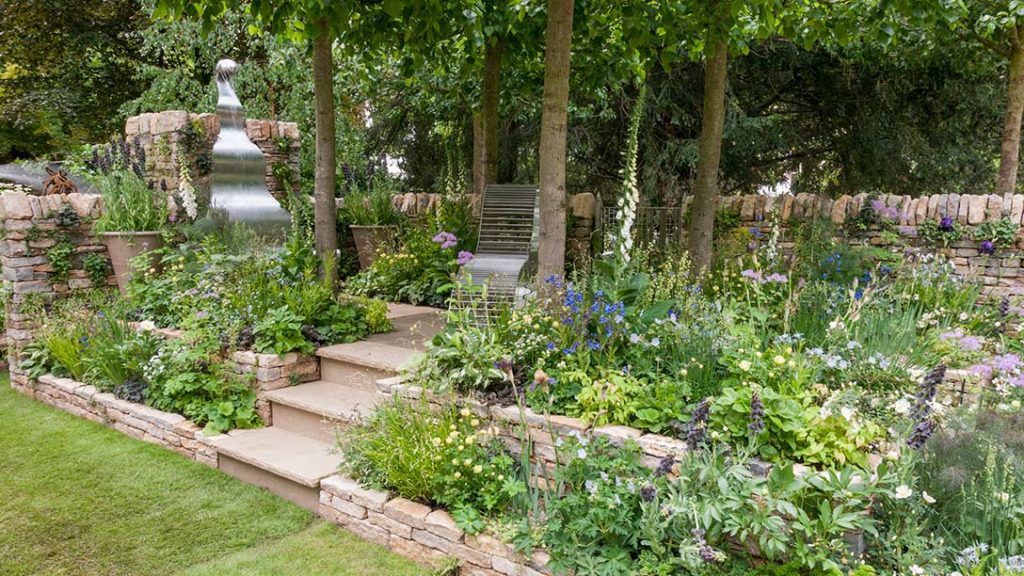 Playing about with the levels in a garden adds drama, and provides more room for planting. This is an age-old Chelsea trick that designers love. It's a great way to introduce perspective to your garden and is perfect for creating zonal areas too.
Level changes can be done in all manner of ways but at Chelsea this year, Fiona Cadwallader designed The Poetry Lover's Garden. She used dry stone walling to build up her huge planters and create a tranquil outdoor retreat.
Bronze & Copper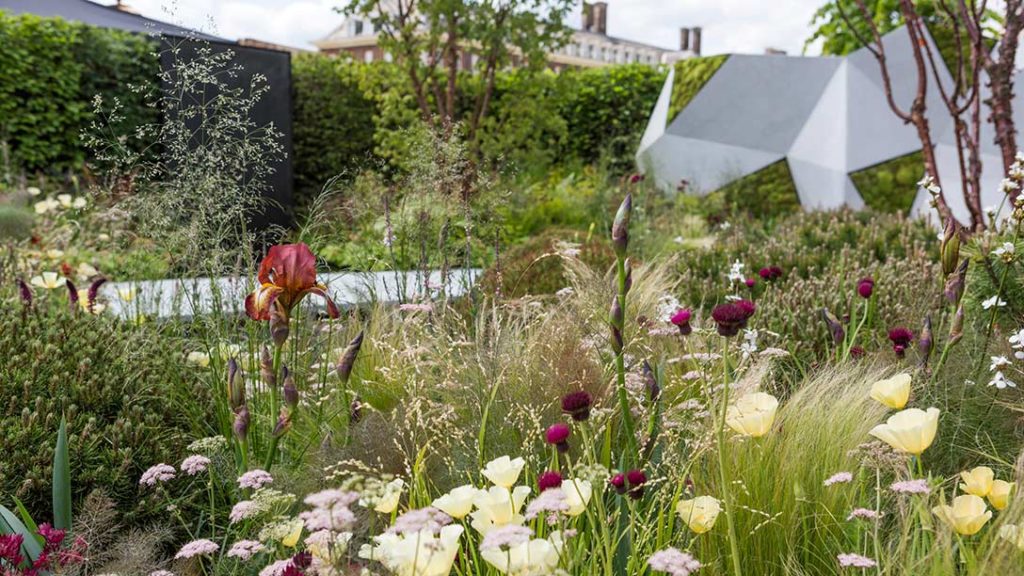 Just like rose gold has become the fashion colour of the season, the story's not too different in the garden world either. Bronze and copper tones were popping up all over at Chelsea this year. Take a look at the Seedlip Garden and also the Walker's Wharf Garden. Copper is used in both of these gardens; in one as a water carrier and in the other it has been used to create chunky metal fixtures for an industrial feel.
The garden we're focussing on though, is the Jeremy Vine Texture Garden. In this garden, copper and bronze tones are picked up in the plants throughout. We're here to show you that these trends can be transferred to your garden at home very easily. There's no need for excess spending or anything too wild. In this garden, it's the plants that do the hard work, which proves our point perfectly.
Purple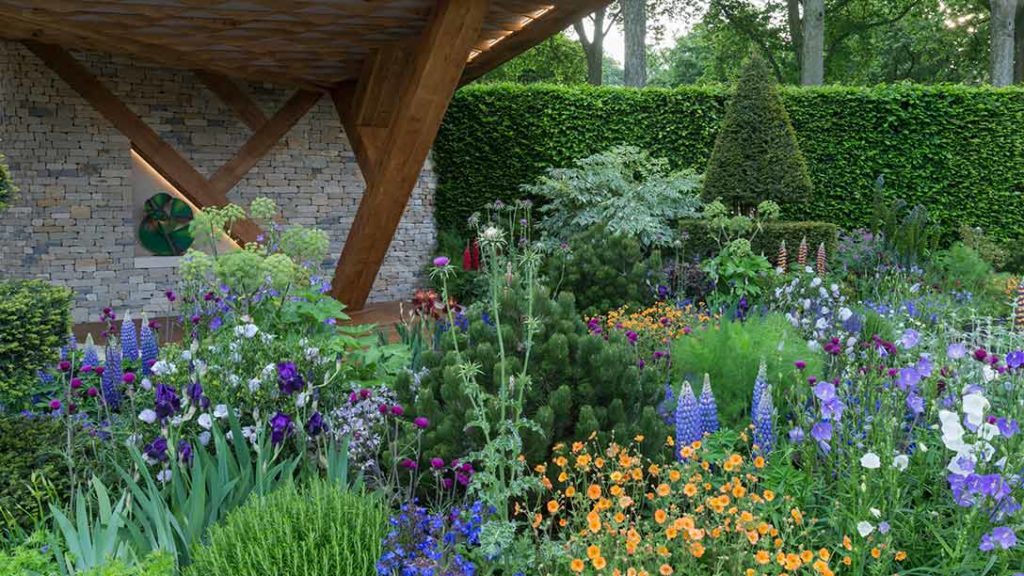 Just as popular as the bronze and copper hues this year has been the colour purple. Purple, and its associated shades, are another yearly feature at Chelsea.
In the Morgan Stanley garden this year the colour purple really popped. Designer Chris Beardshaw cleverly grouped plants together to create this effect.  It's really easy to create a vibrant colour scene in your garden too. Simply choose a collection of plants and flowers with the same colour tones. For purple think purple plume thistle, Telham Beauty and some purple Lythrum Salicaria.
Fruits, vegetables & other edibles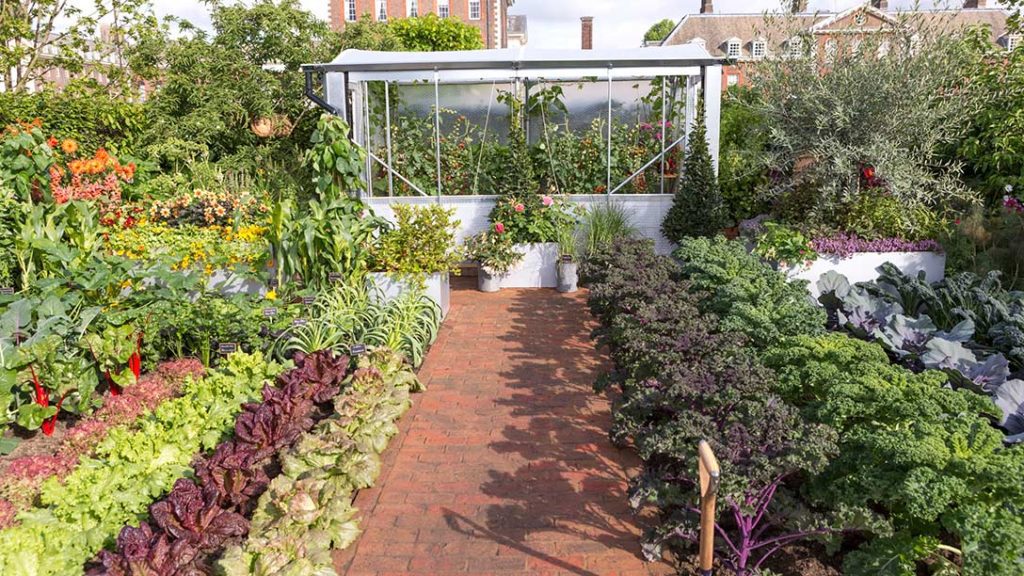 Growing your own fruits and vegetables doesn't have to be difficult. This year Chelsea reintroduced edibles to their show, so the professional's can show you how it's done.
Inspired by Mary Berry, in this section we're looking at the Chris Evans Taste Garden. It's a celebration of all things British and includes more than 50 varieties of fruits and vegetables. Each of the featured varieties can be found in the gardens, allotments and community planters around the UK.
The beautifully ordered rows of colourful leafage are a gift to the eye, but in reality this is one of the easiest trends to adopt. It's really simple to adapt a small area of your garden to growing your own produce, and with this growing guide, you can get started right away.