Summer's very much around the corner which means cold drinks and healthy eating are all the rage at the moment. In order to make things a little easier for you, here we have the recipes for 10 tasty summer smoothies that'll help you pack in your five a day.
Summer in a cup
A stunning recipe from the Minimalist Baker. All you need is raspberries, banana, pomegranate juice, orange juice and almond milk. For the ultimate, cool, creamy and beautifully refreshing summer smoothie, click here for the full recipe.
Summer fruit smoothie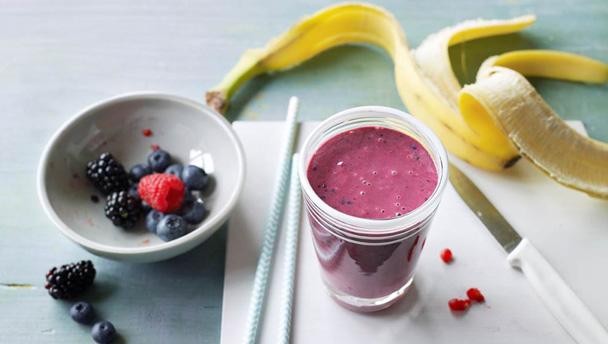 This one comes straight from the BBC; you'll need blackberries, blueberries, raspberries, banana, plain yogurt and milk, there's also the optional extra of icing sugar but that's completely up to you.
Berry good smoothie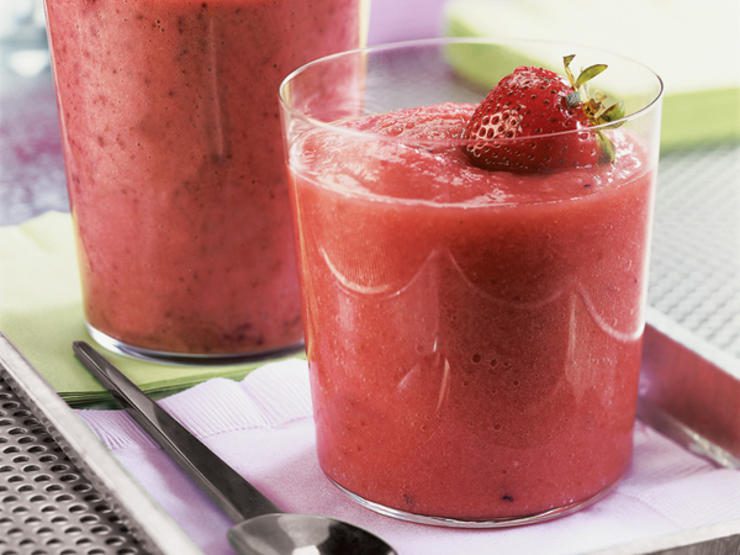 This Berry Good Smoothie is another simple one you just have to try. Containing 23% of your daily fibre you'll be set up for the day and all you need are some strawberries, blueberries, raspberries, honey, lemon juice and ice.
What makes this smoothie particularly special is the fact it can be frozen, which means a sweet treat in an afternoon is never too far away.
Simple summer smoothie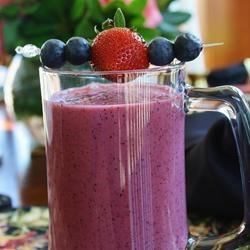 A little creamier than those mentioned above, this smooth mover is indulgence in a glass, despite being oh so simple. All you'll need is a banana, frozen strawberries, frozen blueberries, frozen cherries, ice cubes, orange juice, honey and vanilla yogurt. Oh, and your favourite glass, of course.
Summer smoothie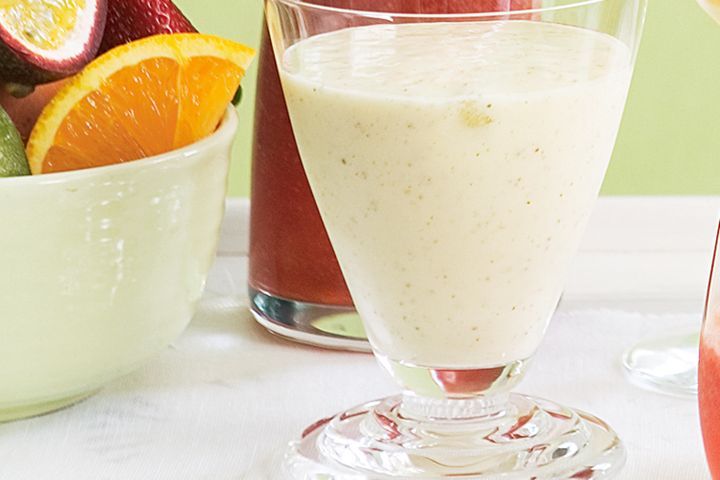 Another creamy sensation, this time using more exotic, seasonal fruits. You need a banana, pineapple, kiwi, ice cubes and vanilla yogurt. Yes, that really is all, and just look at the luscious beverage you can expect to achieve.
Vegan strawberry orange Julius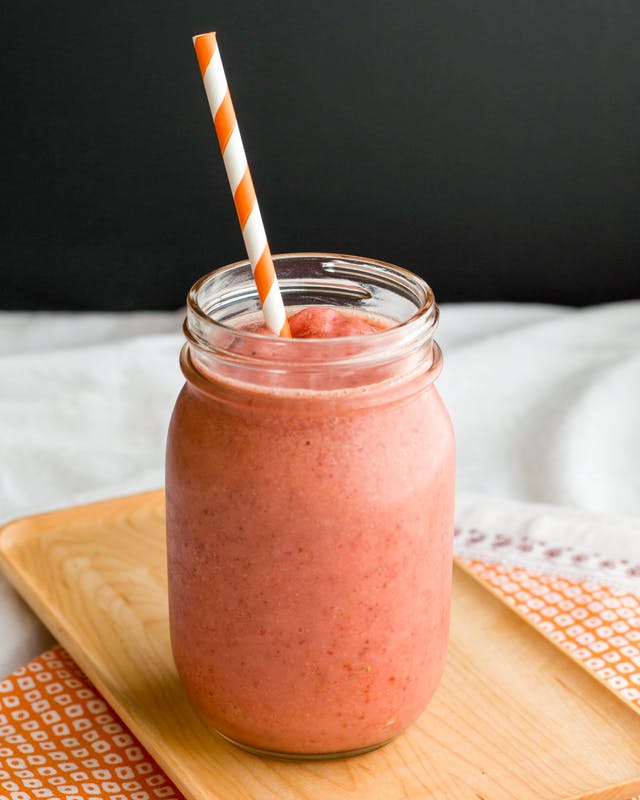 This is just one of the delights available on The Kitchn website, so here's a link to the rest of their delicious smoothie collection.
For now though, the focus is on the strawberry orange Julius, and rightly so. The colour of this one is just great, a solid halfway house between the red of a strawberry and an orange. To create this masterpiece you'll need frozen strawberries, orange juice, ice, agave syrup, flax seeds, vanilla extract, orange extract and almond milk… and blend.
Kiwi fruit smoothie
Green drinks don't always look overly appetising, mainly because they're generally packed with vegetables that don't taste too great when they're not accompanying your Sunday roast. However, this isn't one of those green drinks, this one's surprisingly tasty.
You need plenty of kiwi fruit, mango banana and pineapple juice. Then blitz. It really is that simple – see here.
Strawberry, mint & cucumber smoothie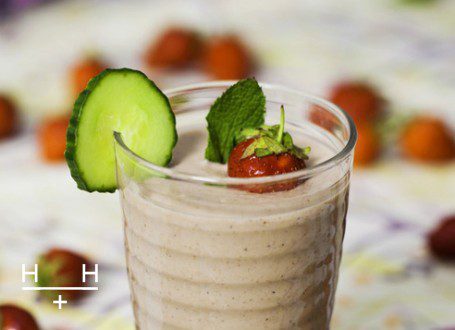 Refreshing, sweet and creamy. What more could you want for the first meal of the day? This fresh recipe from Hemsley and Hemsley is the perfect summer refresher.
You'll need, avocado, almonds, coconut, coconut milk (not the diet kind – these are good fats so it's all okay), you'll need some strawberries, a little bit of honey, cucumber and mint.
Grape berry protein smoothie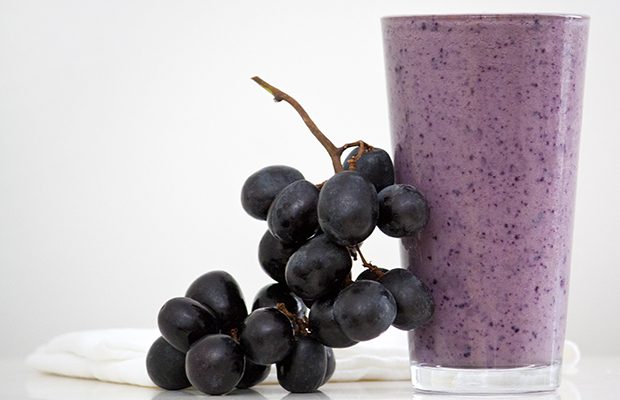 One for the fitness fanatics, this one contains protein powder so it's perfect for a pre-gym hit. According to the Daily Burn, you'll need chia seeds, vanilla protein powder, seedless red grapes, blueberries, flaxseed oil and water.
The taste of this smoothie is obviously exquisite but what's perhaps the standout feature is its deep purple colour – it's stunning.
Banana & peanut butter smoothie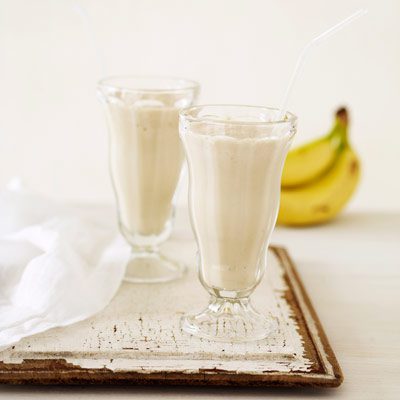 Finally, a little morning treat. This one contains everyone's favourite snack – peanut butter – so what could be better?
Advice from Good House Keeping says cutting up the banana into chunks and freezing beforehand makes for a thicker, colder smoothie – perfect for milkshake lovers.
The ingredients list for this one is arguably the simplest on the list, milk, ice cubes, peanut butter and banana – Bob's your uncle, the creamiest