Following on from our colourful post on fruity summer smoothies, this one's aimed more at evening entertainment and garden parties. Of course, we're talking about summer cocktail parties and all things alcoholic, below you'll find a list of tastiest along with their recipes.
Pimms cocktail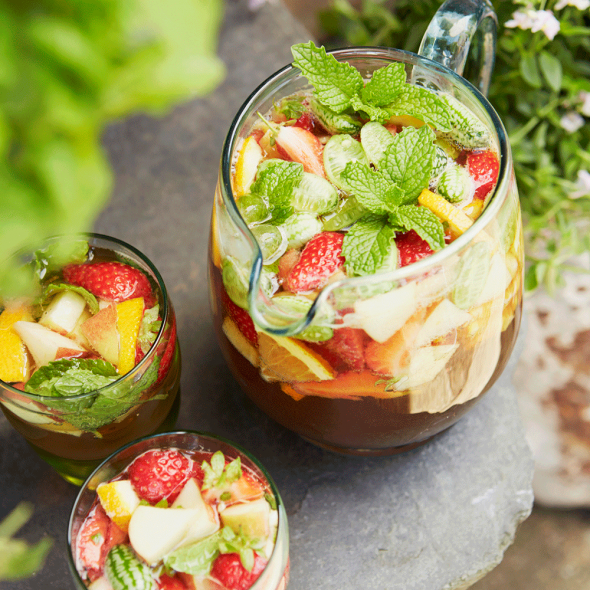 Of course Pimms is at the top, it is the drink of summer after all. But surprisingly, there's more to it than throwing Pimms, strawberries, mint and lemonade into a jug. Yes, really there is. The proportions need to be just right. Luckily, we have Good Housekeeping on hand to show us how it's done.
Pineapple, ginger & prosecco punch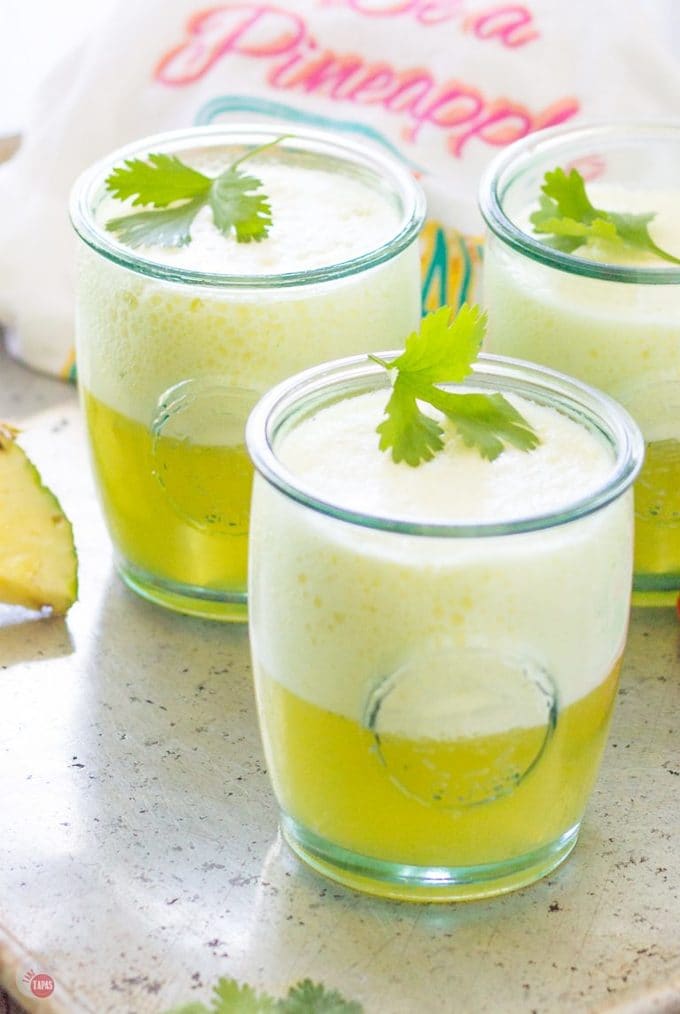 Okay, so not technically a cocktail, but a punch. It still sounds lush, doesn't it? All things fruity and refreshing combined in an alcoholic beverage – what could be better for a summer evening? The great thing about this recipe is that it can all be done ahead of time, so it's perfect for entertaining. The only thing you need to leave until the last minute is adding the prosecco. Find out more here.
Frozen grape sangria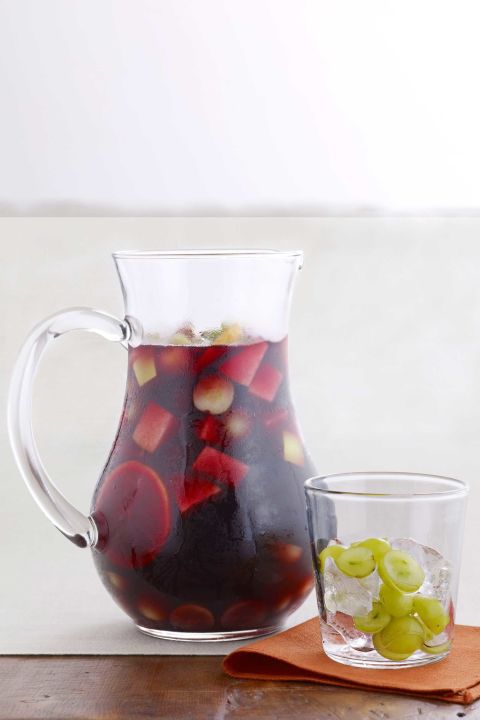 Just like Pimms, sangria is another fruit-filled summer favourite. For this recipe you'll need grapes, apples and a lemon. And of course plenty of red wine, vodka and a bit of grape juice. You'll find the full recipe on the Country Living website.
Frozen strawberry daiquiri cocktail
There's nothing that screams summer quite like a strawberry daiquiri, other than a FROZEN strawberry daiquiri! The genius team over at The Kitchn have the perfect recipe for such a cooling summer cocktail.
Blueberry mojito cocktail
A standard mojito is great but it's not to everyone's tastes so we thought we'd go crazy with this one. It looks stunning and it tastes even better – more than 50,000 have pinned this recipe so don't take our word for it. This bright summer cocktail nicely reduces the power of the mint, while still including it as a key for refreshment. You'll need rum, blueberries, mint leaves, sugar, limes, ice cubes and soda water (or lemonade). Follow the link above for all the details.
Whichever cocktail you decide to make this summer, make sure you share your pictures with us on Facebook and Twitter.