Whether you're a keen gardener or a seasonal flitter, everyone loves a gadget. Here's a selection of the best garden gadgets available for taming, pruning, watering and decorating.
Hozelock Auto Reel with 40M Hose
If your garden is a small yard or a tiny patch of grass then we'd recommend checking out some cheaper, shorter hose options. However, if your garden is slightly larger, covering the area of a small town for example, then this 40m hose – sure to be one of the longest in the world – will have you covered.
The hose comes with a child lock, 180 pivot and can also be removed from the wall bracket which means it can be stored indoors during the winter months.
Arguably the perfect hose for anyone who has struggled with finding something long enough to service their entire garden previously. However, as we mentioned above, if you don't need 40m, it's a big price to pay.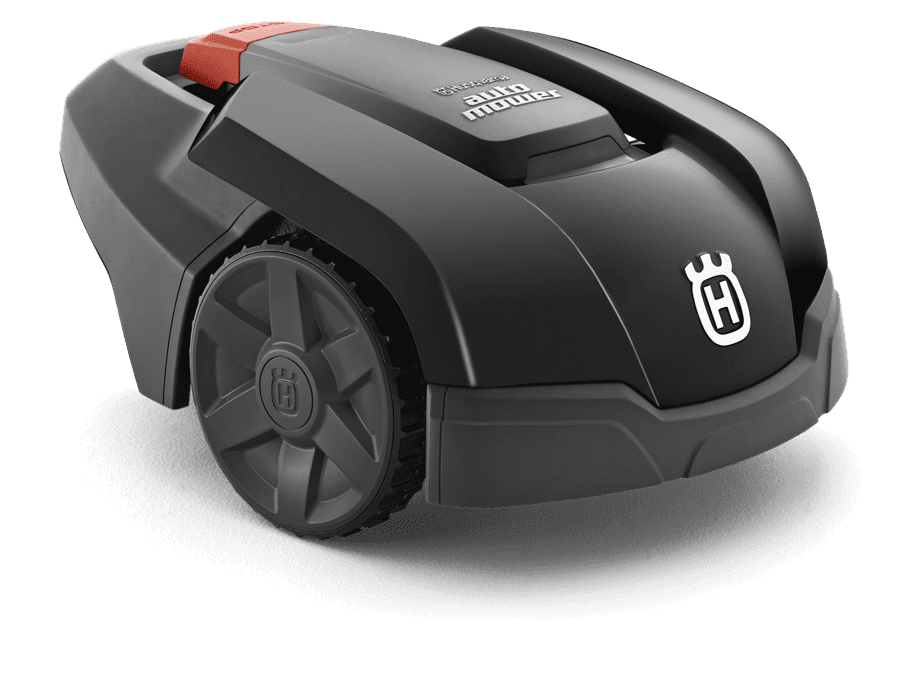 This one's quite a pricey gadget but it's very, very cool. Mowing the lawn (especially a large lawn) is possibly the most dreaded outdoor task, even for the greenest of fingers. With an auto mower, it suddenly becomes the most exciting.
This mower does everything – EVERYTHING – for you. All you need to do is adjust the height and set the timer, then just leave it to get on with mowing your lawn. Hilly garden? No problem, this auto mower can tackle inclines of 25%. It also self-charges when not being used. You can't ask for much more. Find out where to buy one, here.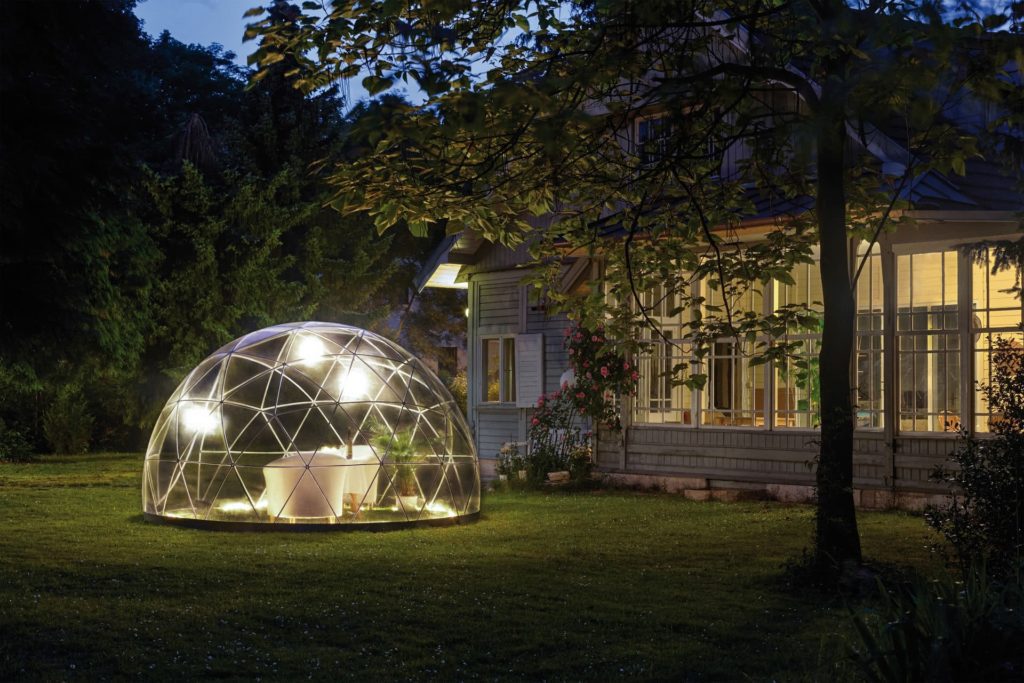 For anyone who's dreamt of visiting the Kakslauttanen Arctic Resort in Finland, now you can… in your own back yard!
This giant garden dome provides the perfect under-cover seating area for the whole family. Although it looks great all day, it looks absolutely spectacular lit up at night.
It doesn't come with a floor, but there's no reason why you couldn't add one if you really wanted. Strong clamps help keep the dome anchored during windy weather. The best part is, no planning permission is needed as this isn't a permanent feature. So, add some sparkle to your garden now and add the garden igloo to your shopping list.
Another gadget perfect for the larger garden where more than two hands is a must. With this you can be watering 20 pots at the same time, little by little throughout the day. There's a pressure reducer, drippers, wall clips and tubing so you can set up piping on a great scale throughout your garden and water all your plants at the same time.
Even as your garden grows, this is sure to be your go-to gadget as you can purchase further add-ons to complement the initial set. Whether you've got hundreds of pots or a quickly filling greenhouse to tackle. This Hozelock gadgets and its potential add-ons are sure to save you so much time. Gardens4less have got a selection of Hozelock watering kits available for gardens of all sizes.
After much deliberation, these are our top garden gadgets for the next year. You might think it's a strange time of year for purchasing garden gadgets but keep an eye on the Black Friday sales coming up in November because you're sure to be able to get a great deal on many of these items.
If you have a garden gadget you can't be without, please let us know on Facebook or Twitter.