The transition between summer and winter has begun and although the drop in temperature is a welcome change for many, this is the time of year when many people start to neglect their gardens.
A lot of people give up on their garden maintenance during the autumn and winter because they feel their hard work will only be ruined by the harsh temperatures. However, autumn is possibly the most important time of the year for gardeners. The belief that all the hard work starts in spring is absolutely a myth. All the hard work actually happens in autumn. Autumn is the season of preparation. It's the season you get your garden ready for a beautiful bloom in spring. Give these four tips and ideas a go this year and enjoy the difference you'll see in spring.
Cover with compost
It's nutritious and protective; compost is the perfect cover for your garden throughout the winter and now's the time to add it. Collect your garden debris throughout the year to create the most nutritious compost for your flower beds. When you're clearing your garden add dead leaves and grass cuttings to the mix too.
Once you've cleared your garden ready for the quieter seasons, cover the bedding patches with your compost. The cover provides essential microbes and nutrition to your garden, but it also adds a great layer of protection from the harsher winter weather.
When spring arrives in a few months' time, simply rake the beds over and you'll notice a marked improvement on their condition compared to last year. What's even more exciting is that you can start planting your spring time seeds right away.
Soil pH
Keen gardeners will definitely understand how important the pH of the soil is to your crops. Although you should be keeping an eye on the pH all year, autumn provides the perfect time to try and alter the soil pH if it happens to be slightly acidic.
The soil pH is perhaps the most accurate indicator on the likely success of your crop over the year so getting it as close to the optimum of 6.3 and 6.9 is a great place to start. Soil pH testing kits are available online. If you find your soil has a pH level that's above the recommended optimum range then add organic sulphur to your beds. If it's below the range then add lime to the soil to slowly increase acidity.
Cover crops
Autumn and winter are generally fairly low maintenance months when it comes to gardening. However, your garden needn't lie bare. There's plenty you can do to make it look a little more appealing.
Consider planting cover crops like cereal rye and hairy vetch to your garden to add a little life over the upcoming months. These kinds of crops can be planted any time from now up until one month before the first expected frost. Not only do cover crops make your garden look a little more appealing, they add nutrition to the soil too which is always a positive. If you want to wait and add the cover crops during your spring plantation then do so, then you can sit back and watch as a beautiful meadow emerges over the following autumn and winter.
Removing water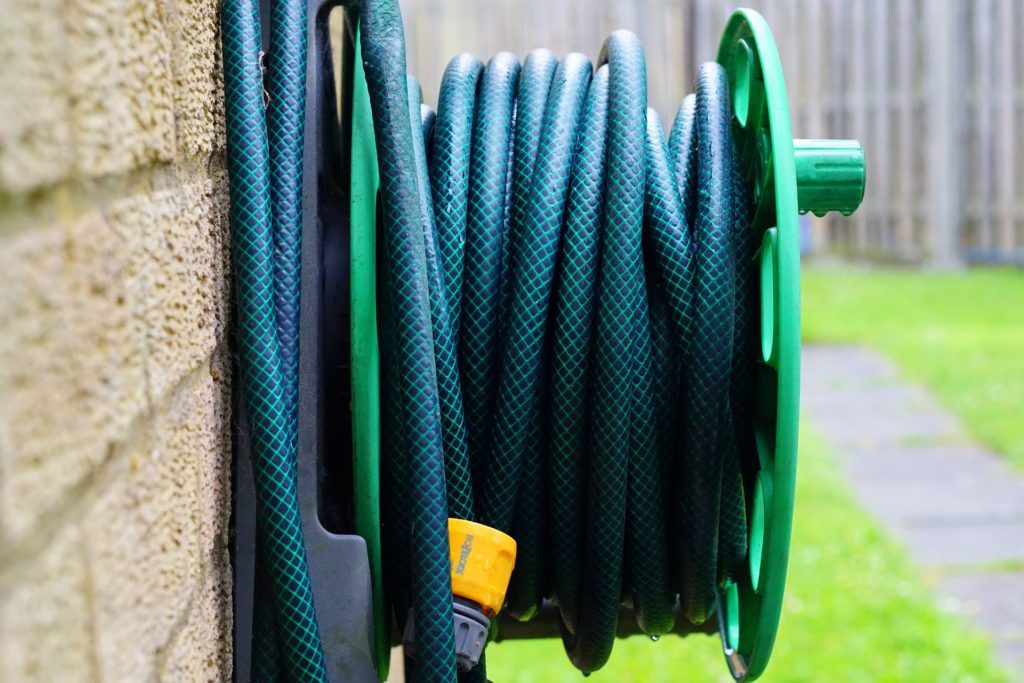 Hose pipes and sprinkler systems are pretty easy to forget about. To avoid them being ruined during the colder weather, now's the time to remove them from your garden. Autumn is the perfect time to clean up and pack away all of your garden equipment, including your water system. Not only is it essential to turn it off and move it to a dry, inside space. You should also make sure all water is removed from the system. Use some form of air compressor to do this – e.g. a leaf blower or old vacuum cleaner that you no longer use. This way, all of your garden equipment will be ready to go once spring arrives and you won't need to shell out on a new water system.
If you've got any other key autumnal tips, get in touch and let us know. Otherwise, keep a look out for our winter guide in a couple of months' time.