Colder weather presents some of the most challenging driving conditions we face. Because of this, it's essential to be prepared. You don't need to be a boy scout, nor do you need to kit your car out with the latest gadgets. All you need are a few key essentials.
Whether the road surface is covered with leaves, it's raining, icy, snowing or slushy, every single journey through autumn and winter can be hazardous. Combine the many weather-related hazards with the fact that the days are much shorter and you've got the perfect recipe for disaster. For the majority of people, with work and other commitments, simply staying at home isn't an option. However, there are ways to reduce the risks.
Here we've chosen, what we believe to be, some key essentials. These essentials will prepare you, your car and help you get out of difficulties that sometimes can't be avoided as the weather gets colder.
Winter tyres
It might seem silly to change your tyres for the season but there are plenty of good reasons to do so. As well as making driving safer in the wet and snowy weather, winter tyres also offer increased grip. When the temperature drops, summer tyres harden. Winter tyres, on the other hand, add more grip and therefore much improved braking and traction, because of their increased flexibility.
Our recommendation would be the Continental WinterContact TS 860. Not only is it one of the safest tyres out there, it's also great for fuel efficiency (a big concern for many when it comes to winter tyres).
Tyre pressure gauge
During the winter, you should check the pressure of your tyres more frequently to maximise the performance of your car. Many people make the mistake of reducing tyre pressure in the belief that they'll gain more grip. This is in fact a myth. Reducing tyre pressure simply reduces stability and causes the tyres to overheat as soon as they meet the tarmac.
Our pressure gauge of choice is the Ring Digital Air Compressor. It's one of the most accurate we found and handily powered from the 12V socket in your car.
Wipers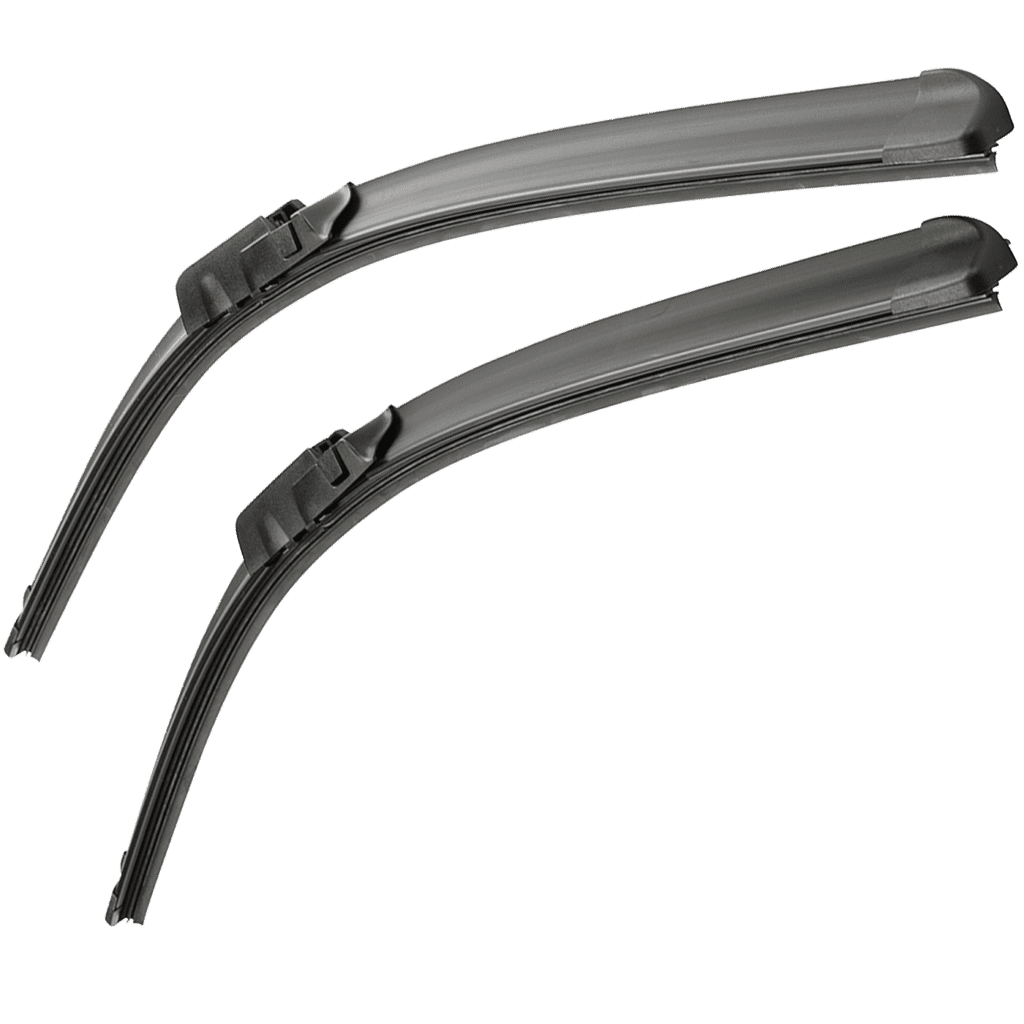 This might seem like a strange one to include on the list but you should replace your wiper blades once a year. That being said, it's always worth having a spare set travelling in the boot with you. Even when not in use, wiper blades will degrade because of the sun's UV rays. In the winter when the weather's bad and there's excess dirt been thrown up from the road, it's easy for your vision to become impaired if your wipers aren't in good condition.
For blades that produce a smear-free result when tackling water, snow, and dirt try the Bosch Aerotwin.
Bulbs
On the same lines as wiper blades, bulbs are also a great thing to have handy. If your headlight bulb is going to fail it's guaranteed to be on a dark night, in an unfamiliar area. Although bulbs will vary largely depending on your vehicle, our favourite is the Philips' Racing Vision range. These offer up to 150% more light than standard halogen bulbs.
Sat nav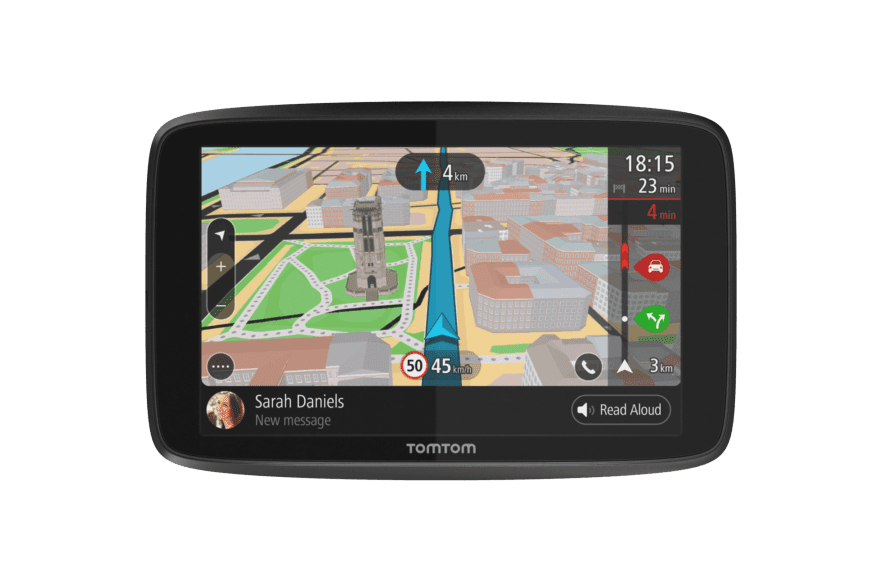 Road closures and obstacles mean that winter drives can be constantly disrupted. This means you may need to take an unfamiliar route to reach your destination. For this reason, a sat nav is essential. Many sat navs, like the TomTom Go 5200, have automatic traffic updates installed which will help you take the quickest route and avoid any congestion and nasty accidents.
Torch
If you break down or get stuck overnight then you'll be glad of a torch in your boot. You might only ever need to use it once but it's practical and comforting in a scary situation.
Warm clothes & hi-vis
Another practical addition should you breakdown or get stuck overnight. Cars are cold places when the engine's switched off so a stash of thick jumpers, socks and blankets is essential. In addition to this, it's a good idea to have a hi-vis jacket in the glovebox too. If it's dark out and you're stuck in a dangerous place then you'll need to leave your car to wait for rescue. To keep yourself safe and make sure you can be seen, a hi-vis jacket is the answer and could definitely save your life.
Mini jump starter
You might not think it's capable of much but you could be on your way in minutes with a 12V jump starter pack. Let's face it, finding out you've got a flat battery on a cold winter morning is no fun. It's even less fun if you're ready to leave work and your car won't start. With a mini jump starter like this one from Bakth, you could be away in minutes. It only needs to be charged for 2-3 hours and will be able to get your car started several times from just one charge.
De-icer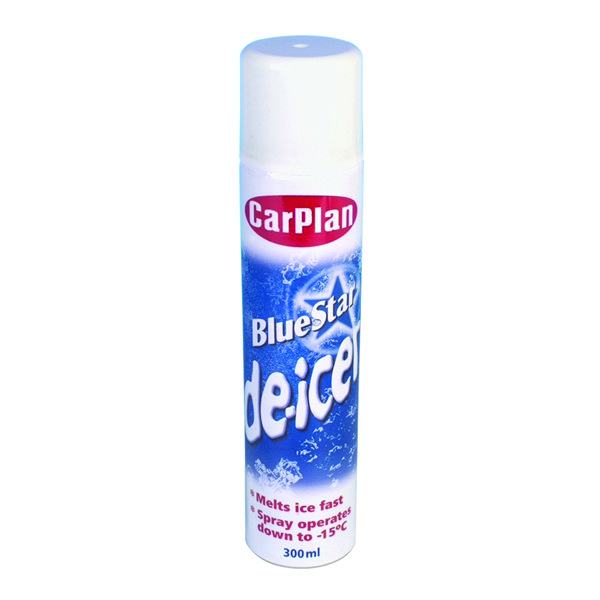 A footwell staple is a can or bottle of de-icer. It's the perfect accessory for a quick fix in a morning. A welcome purchase when it gains you an extra ten minutes in bed. However, it's also worth having some in the house by your front door. Every now and again your car door will be frozen shut and you'll need a bit of help to get it open. On older cars without central locking, you could also find that the locks freeze as well. These will need to be de-iced so you can get your key in. As you can see, it's no good if your only de-icer is trapped inside your car!
Breakdown cover
Finally, breakdown cover is a good idea throughout the year, but during the winter it's an essential. Cars are put under a lot more stress during the winter months. Consequently, they're much more likely to fail at some point during this time. Even if it's something simple, the call out charge to get a recovery vehicle to you if you're not covered is extortionate and it's very often cheaper to pay for annual coverage.
Quite honestly all of the top companies have great breakdown options available. They all allow you to tailor your cover to suit you, so check out the AA, Green Flag and RAC for quotes.