To kick off our Christmas Gift Guide series of posts, we thought we'd start with the most thoughtful of all – the homemade gift.
Nothing says thoughtfulness like a homemade gift. The recipient will always love it because of the extra effort you've gone to. And, they're also perfect for anyone on a limited budget.
It doesn't matter who you're gifting to this year because we've got a selection of great, homemade options for you to try.
Cocktail jars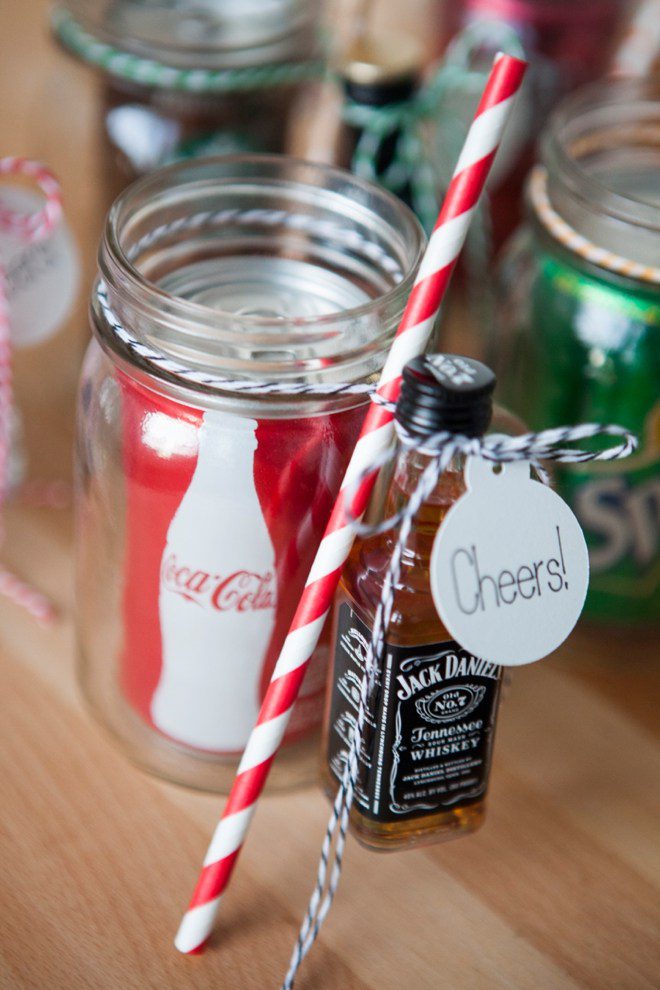 What better gift for your friends and family that a quirkier version of their favourite alcoholic drink.
All you'll need are some small jars (large enough to fit a mini can of cola, lemonade, ginger beer etc.), Christmassy twine, alcoholic minis and some decorative straws. You can find the full details on how to make them here. As an example, place the small can of cola into the jar and wrap the twine around the mouth of the jar. Once tight around the mouth of the jar, wrap the twine securely around the straw and mini bottle of alcohol (vodka or Jack Daniels would pair nicely with cola) and write out a tag to the recipient. It really is as simple as that!
Biscuits
Along with alcoholic treats, at Christmas all diets go out of the window so calorific treats are allowed too. This means Christmas cookies are the perfect home baked gift. This recipe from BBC Good Food is a Millie's Cookies recipe, said to be as good as the originals. Once baked, you could add them all to cellophane or paper bags and tie them nicely with a gift tag.
Homemade soap
It might sound time consuming but it's actually not as difficult or as expensive as you might think. This article on Horses and Heels explains exactly what you need to make a beautiful smelling poppy seed and citrus soap. Once complete, get some brown wax paper and some string to wrap each one individually. The end product will look just like something you'd find in high street stores like Lush.
Brownie mix jar
With this gift you've put thought and effort into coming up with something the receiver will enjoy. However, you're not forcing food on them at a time they might not want it. With a brownie mix jar there's no danger of anything going to waste, as you're giving the recipient the chance to make their own.
For this you'll need a one litre sealable jar (a Kilner jar like this would be perfect) and some pretty tags to write on. All other ingredients can be found in this Call me Cupcakes blog post.
Top tip: Don't forget to pack everything tightly to establish the beautiful stripes in the jar. This also prevents the ingredients mixing.
Coffee sugar body scrub
A small jar is essential for this recipe too. You'll also need some coffee, brown sugar, vitamin E oil, almond oil and orange essential oil. You'll be pleased to know that the method is pretty easy and you can make enough for everyone in no time at all. For all of the details you need, take a look at A Pumpkin and a Princess.
Have you ever received a homemade gift? If so, let us know what it was and how it made you feel. Our next post will be on the Top 10 Gifts for Kids this Christmas. So, if you're struggling for ideas, keep an eye out for  that one.