You might not like it, but it's getting extremely close to that time of year. Over the next few weeks we'll be getting you sorted for the big day, with everything from bakes and cakes, to gifts and party tips – so keep a look out for those.
Christmas is a time when families get together to eat, drink and celebrate. Festive foods are most definitely one of the best things about this time of year. Their richness, and the warmth of the winter spices makes them the perfect choices for a cosy winter night in front of the fire.
At a time when quality time with the family is high on most people's agendas, and it's too chilly for going out to be inviting, there's nothing that hits the spot more than a day of baking.
Christmas cake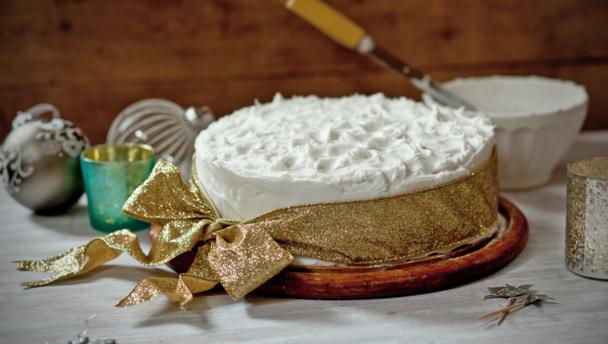 A Christmas favourite in many households; it might not seem like the simplest choice of bake, but you'll be surprised.
In terms of ingredients you do need quite a lot, and although the method itself only takes about 15 minutes to prepare, you'll need to start some simple prep a few days in advance.
We've tried a fair few great Christmas cakes over the years but one of our favourites is this classic Mary Berry recipe.
For the cake, you'll need:
175g raisins
500g currants
350g glace cherries (you'll need to halve, rinse and dry these before baking)
350g sultanas
Zest of two oranges
250g butter
250g light muscovado sugar
4 eggs
1tbsp black treacle
75g chopped, blanched almonds
250g plain flour
1 ½ tsp mixed spice
150ml sherry or brandy (plus plenty more for feeding)
For the covering, you'll need:
Icing sugar
675g marzipan
3 tbsp apricot jam
For the royal icing, you'll need:
675g icing sugar
3 tsp lemon juice
3 egg white
1 ½ tsp glycerine
With a Christmas cake, the key is definitely to prep in advance and remember to feed it more alcohol in the run up to the big day. Finally, a pro chef's tip: always flour the fruit. This will stop it all sinking to the bottom during the bake.
Panettone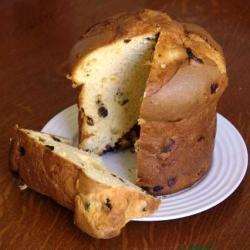 Something you only ever see at Christmas. Quite often you'll see them wrapped or gift boxed beautifully throughout the supermarkets and you'll almost always add one to your trolley – understandably. However, panettone is actually much easier than you might think to bake at home. It's also perfect for anyone who prefers their savoury food, but fancies something sweet.
This panettone loaf is flavoured with lemon zest, vanilla and, of course, cinnamon for a festive kick.
This recipe, from allrecipes, serves 12 and takes around 25 minutes to prepare. The ingredients you'll need:
1 tbsp yeast
250ml lukewarm water
2 eggs
5 tbsp caster sugar
¼ tsp salt
300g plain flour
200g wholemeal flour
80g currants
80g sultanas
110g low-fat plain yogurt
2 tbsp grated lemon zest
1 tbsp icing sugar
1tsp ground cinnamon
Once it's all been mixed together it'll need around 45 minutes to cook and then another 90 minutes to rise. It might seem like a long time to wait before you can tuck in, but trust us, it's worth it.
Yule log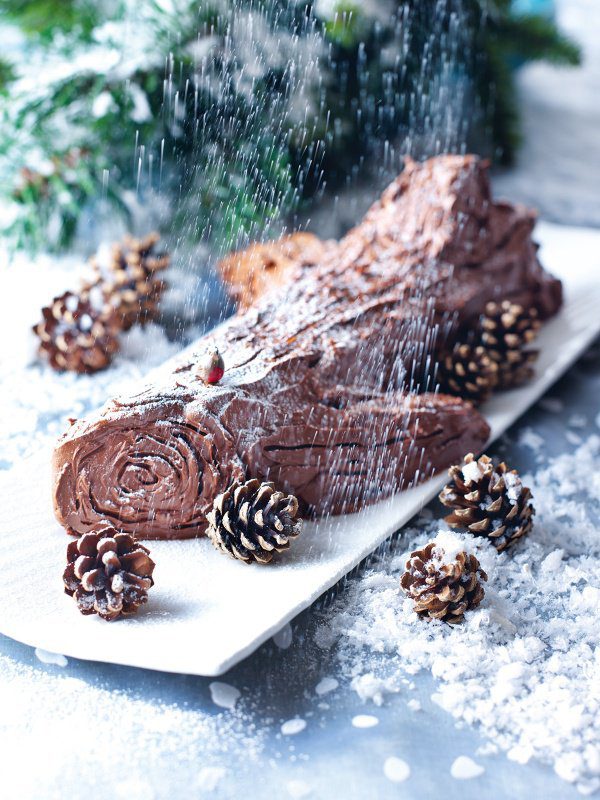 Okay, so a yule log might not be the easiest bake, but once you've done one, you'll be rolling Christmas logs like there's no tomorrow. It's also only a short bake, taking only around 30-40 minutes to prep.
We've chosen this Nigella recipe because it's chocolate through and through – which is the only way to have a yule log. This one also looks the most authentic. So, what will you need?
For the cake:
150g caster sugar
50g cocoa powder
1tsp vanilla extract
6 large eggs (separated)
For the icing:
250g icing sugar
225g soft butter
1tbsp vanilla extract
175g chopped dark chocolate
5 tsp icing sugar (for decoration)
if Christmas isn't a time to over indulge in chocolatey goodness, then when is? A yule log doesn't have to be all that demanding over the Christmas period either because it can be made up to three months in advance and frozen; or a week in advance and kept in an airtight container in a cool, dry place.
Mince pies
Finally, mince pies. They're a bit like the Coca-Cola advert, Christmas just wouldn't be Christmas without them. They've been in the supermarkets since the first week in September but there's nothing much better than a homemade mince pie with your cuppa on Christmas Day, is there?
So with this BBC Good Food recipe, you're looking at 30-40 minutes prep and 20 minutes cooking time. We'd recommend leaving a few minutes for cooling too, but if you really can't wait…
Ingredients-wise, it's the shortest list we've got so that goes in their favour too.
You'll need:
225g diced, cold butter
350g plain flour
280g mincemeat
100g golden caster sugar
1 small egg
Icing sugar, for decoration
Yes, that's really it. This is the easiest mince pie recipe we could find and it gives a great biscuity texture, which makes them a little bit different.
Let us know what you think of our chosen recipes, send us some pictures of how they turn out and tell us if we've missed any of the key Christmas bakes in your house.