The UK has suffered some very weird weather patterns over the last few weeks and despite it being the 19th March, spring has most definitely not sprung.
It's snow problem
Although it might seem like the end of the world, one day of light snow shouldn't be enough to kill your spring plants. Rather than panicking it's important to remember that the soil must have been workable in order to be able to plant anything, and one day of unexpected weather isn't enough to freeze it again. However, if you live in an area that's suffered a lot of snow, then the weight of the snow could cause problems for your plants. Our recommendation would be to get outside and remove as much of the snow as possible from your plant beds. This will prevent the weight of the plants from breaking the stems, or making them so weak that they won't grow properly.
Prevention priority
If the late-season snow has been forecast, then prevention is always the best policy. Ensure the snow can't get to your plants and keep them as warm as possible in order to protect them during adverse spells of weather. You can literally use anything you can get your hands on to cover your plants
Box – use a cardboard box to cover your plants. Not only will it stop the snow getting to your plants, as soon as the box is snow-covered it'll keep your plants warm too.
Milk, juice or pop bottle – perfect for protecting individual plants, cut to bottom off the bottle and ensure it's pushed into the ground and can't be pushed over.
Tarpaulin or other sheeting – use stakes or large posts to keep the tarpaulin elevated over a larger area.
Under cover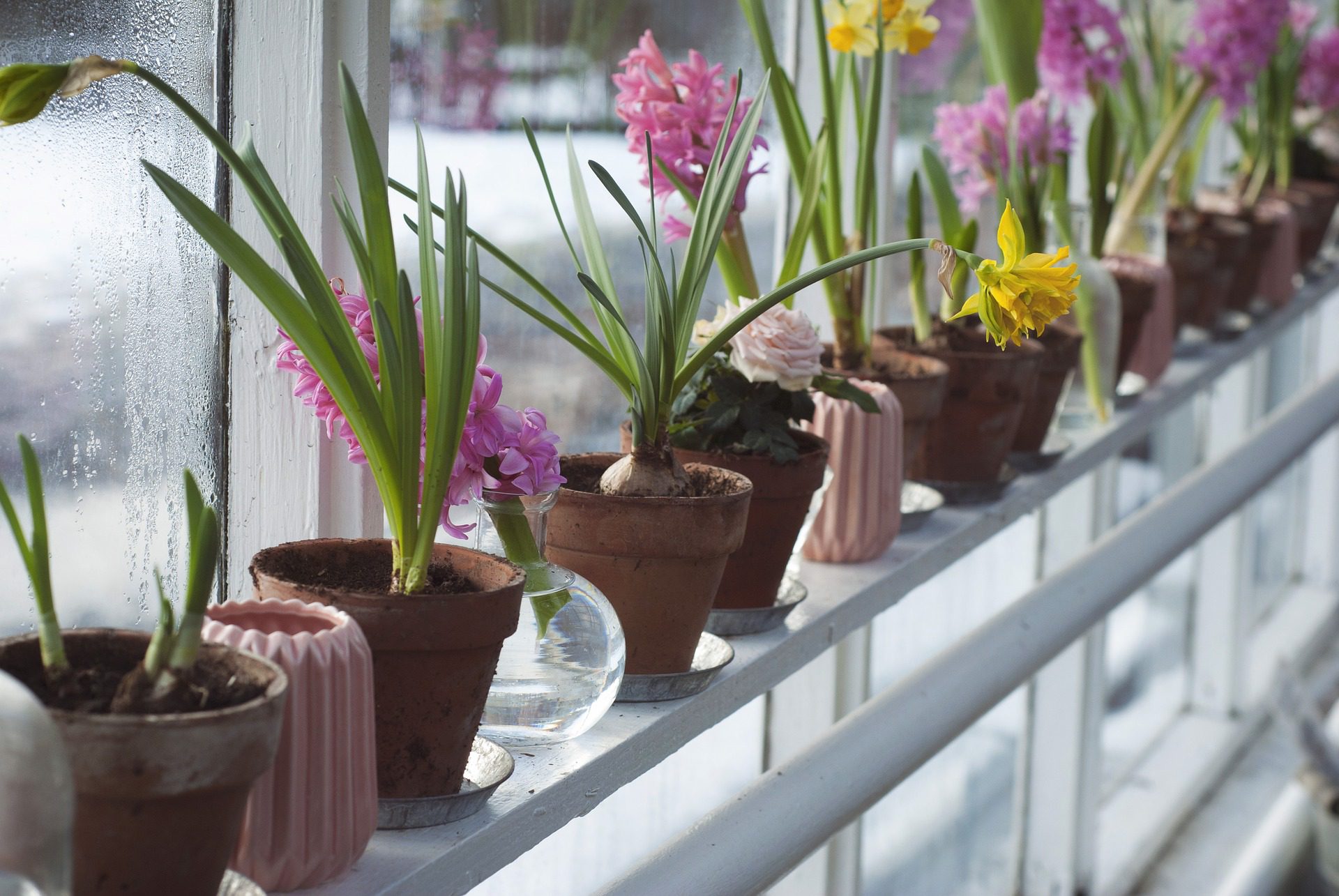 If the majority of your plants are potted then bring them indoors if you can. This will not only prevent the snow from covering them, it'll keep them warm too. Keep them inside until the snow melts and the temperatures start to rise again.
If you've got any other tips for preventing snow damage then get in touch and let us know. Better yet, send us some pictures of your remedies in place!