The country and cottage kitchen style has become enormously popular over the last few years as people move away from modern, shiny units and opt for beautifully crafted, painted wooden kitchens instead. Acting as the hub of the home for many people, the kitchen is where everything happens. The idea of the kitchen being solely dedicated to the preparation of meals is one that's vastly outdated. Open plan layouts have meant that the kitchen has become the heart of the home; a space for cooking, eating and entertaining.
To create a true country kitchen, there are a few essential pieces of furniture you must have.
Larder
It's always helpful to picture your Granny's kitchen when thinking about the essentials for a modern country kitchen, and a larder should definitely be on the list.
A larder should is a beautiful, standalone piece which acts as the perfect home for all of those bits and bobs you're never too sure where to put. Flour, juice, empty jars, mixing bowls, eggs, fruit and vegetables will all be perfectly at home in a larder and will stop cluttering up your worktops.
There are so many stylish kitchen companies out there nowadays specialising in the country farmhouse look, so it shouldn't be too difficult to find your perfect larder.
A country kitchen table
If you have space to accommodate a table in your kitchen then do it – you'll never look back. Besides wondering how you ever coped without a table before, you'll introduce the perfect place for your family to gather round to chat, keep you company in the kitchen and, more importantly, a cosy place for them to devour your hearty home-cooked meals.
A kitchen island
If you're a fan of a capsule wardrobe for your clothes then you'll love a kitchen island. If your kitchen is on the small side, don't panic, as kitchen islands aren't exclusively intended for larger kitchens – there are plenty of smaller ones available too.
With 360 degree access to work surfaces and a combination of storage options (drawers, wine rack and separated storage sections are available), they're one of the most useful county kitchen choices, providing all the extra space we're always hankering for.
A dresser
No longer just for the bedroom a kitchen dresser is endearingly practical while also acting as the most beautiful accessory. A beautifully painted dresser will add style and character to your kitchen, while also freeing up some much-needed cupboard space. Use the shelves of the dresser to show off your best dinner sets, to hang your Emma Bridgewater mugs and house your home-grown herbs.
Use the cupboards to store the things you don't use too often. For example, baking tins, mixing bowls, mixers. Or, as dressers are generally quite large, do as many people do and transfer the contents of your overflowing pan cupboard into it.
Vegetables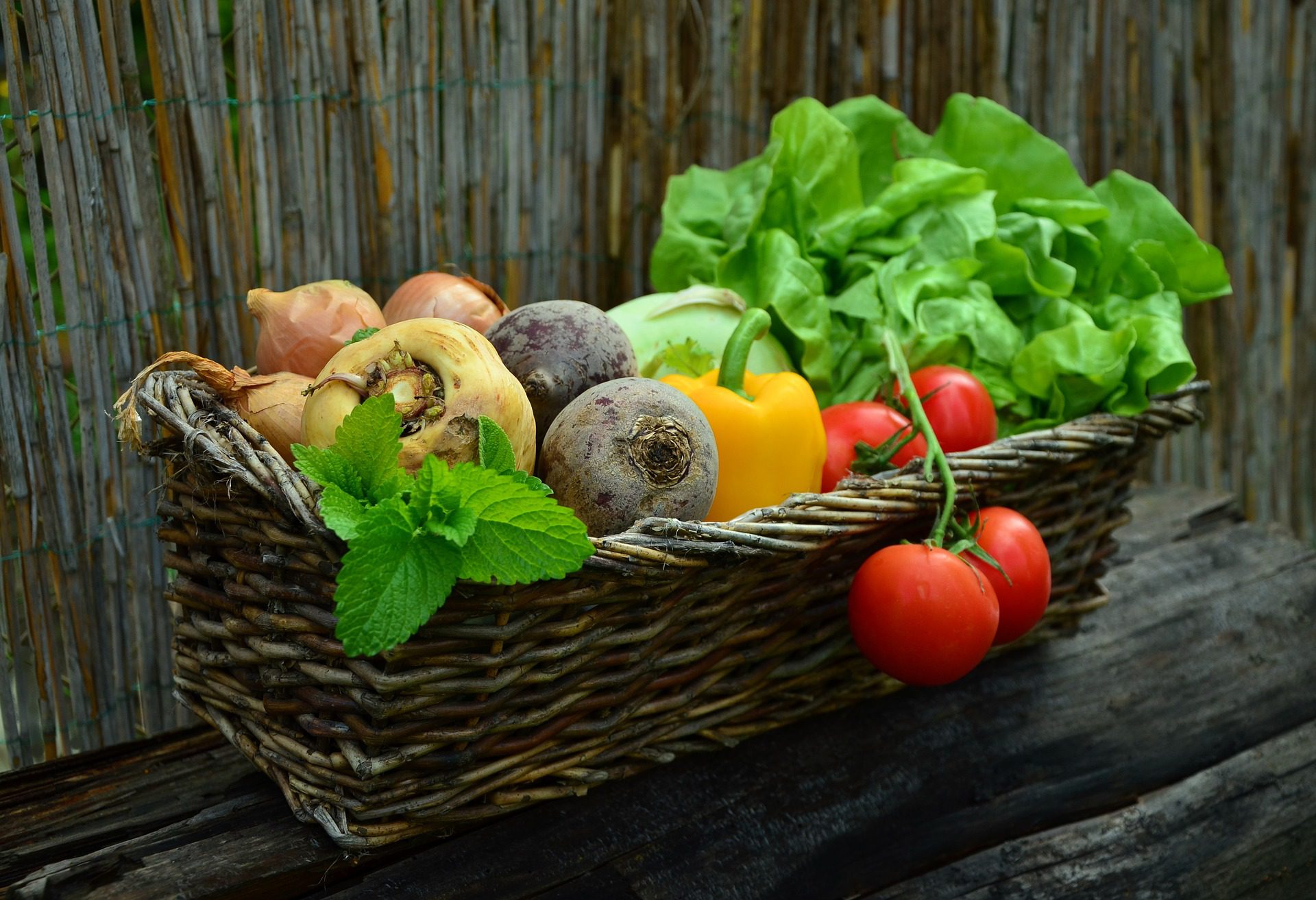 Nothing completes a country kitchen quite like some home-grown vegetables. If you've got a vegetable patch or you'd like to start one, March is the perfect month to start planting carrots, tomatoes, lettuce, beetroot, spinach and many more. Take a look at the monthly planner on the Suttons website to see which foods you should be planting and when and then you'll have the perfect country kitchen and some beautiful home-grown produce to prepare in it too.