Last week all the top retailers released their lists of what they believe will be the best sellers this Christmas. To be honest, some of the products on there are already sold out in many places, so it's pretty clear those are already proving popular. Take a look below at the top 10, their prices and where to get hold of them.
Luvabella doll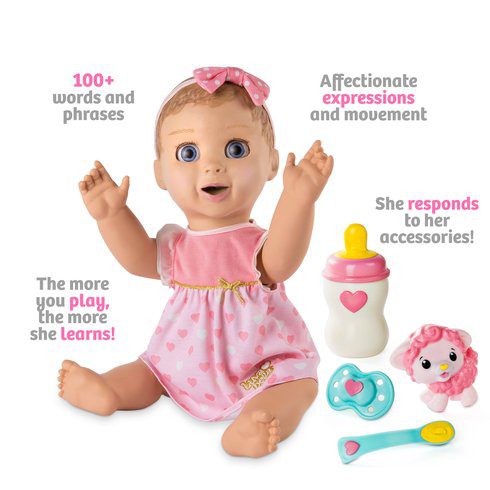 THE Christmas must have this year. It seems everywhere is currently sold out, but as it's still early enough you should be able to get on the stock mailing list if this is on your little one's Christmas list.
The Luvabella doll is a little pricey in comparison with the average, but to be fair, it does have a lot of unique features. The Luvabella doll works using artificial intelligence (AI) so she learns how to interact with your child. The more she's played with, the more interactive she gets and she may even progress to say a few words. Her arms move, she blinks and her face is amazingly expressive. To be honest, as an adult, I'd say she's a little creepy, but the innocence of kids means they just find her magical.
There is a selection of dolls available with varying colours of skin, hair and eyes. They're currently selling for £99.99 in most stores (Argos, The Entertainer, Smyths Toys, ToysRUs) but Argos also have them on their 3 for 2 offer so if you have friends whose kids also have the Luvabella doll on their lists, it could be a good way to save some money.
LOL Big Surprise Ball
The LOL Surprise Ball has been successful for a while now, but this is the huge – sorry, BIG, – version of the original surprise. It has 50 individual surprises inside, including many that are exclusive to this ball only. Each surprise is individually wrapped and includes dolls, accessories, bath fizzers which also contain surprises which are only revealed as they fizz. Tesco have already limited purchases to two per person and some stores are taking pre-orders for their next delivery (available from 15th December).
The LOL Big Surprise Ball is £59.99 and available at Tesco, Smyths Toys and Argos.
Pie Face Sky High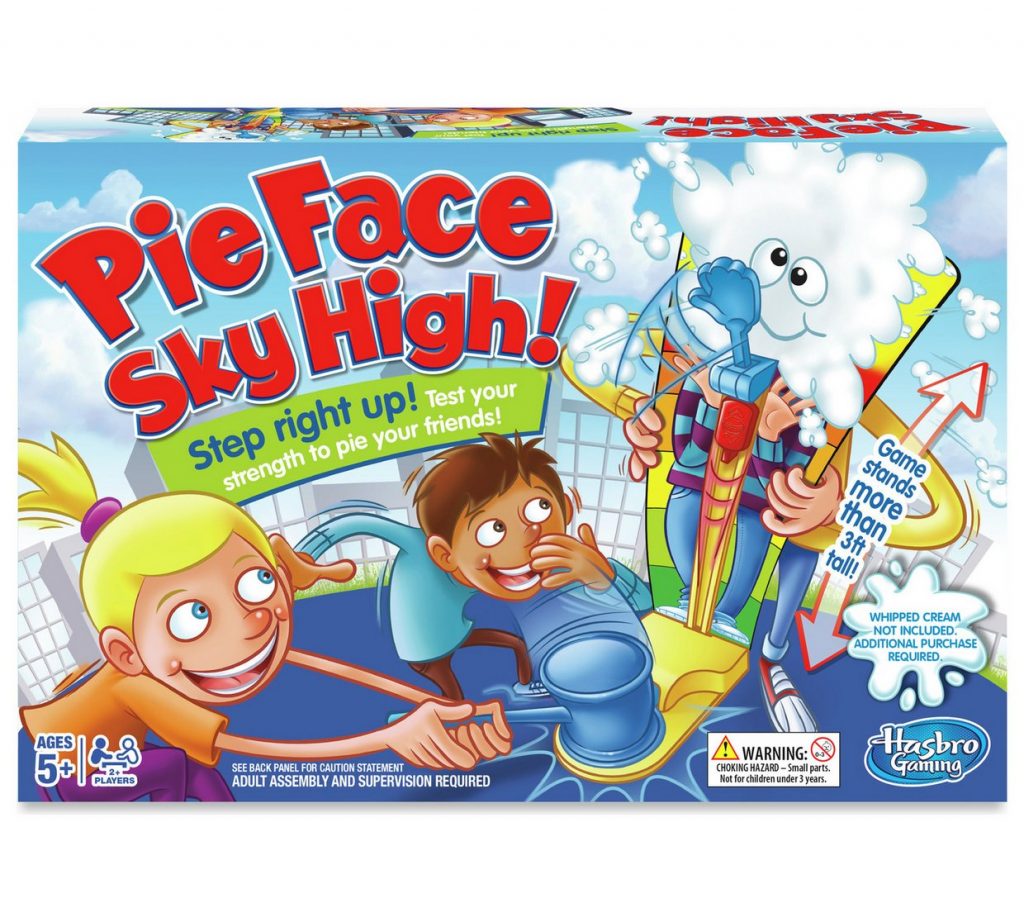 It might be on the kid's list and it might look like a kid's game but this top gift is really one for all the family. You might remember the hit game Pie Face being the runaway favourite Over Christmas 2015, well this year it's going one better. This year, pie Face meets the fairground. You need to hit the hammer to see whether you can get the pie high enough to hit your opponent in the face. Do you think you've got what it takes?
On sale at around £22-£26 at many retailers, including Amazon and Tesco. It's also on offer at Argos for £17.99.
Fingerlings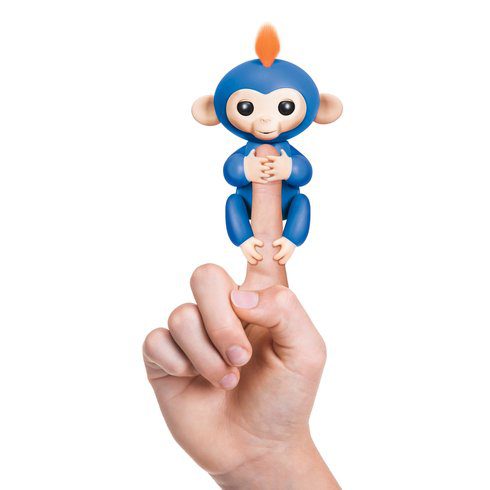 There's always something pretty random that appears in the bestsellers and this year it's Fingerlings. There are loads to collect in all different colours, making them this year's must have collectible. Each Fingerling requires 4 batteries, they'll turn their heads, blink and cling to your finger using their arms or tail.
They're around £14.99 each in Argos, ToysRUs and Smyths Toys. They're currently out of stock pretty much everywhere so get your name on the waiting list.
VTech Kidizoom Flix
This is actually pretty cool, but it does have the potential to be a little troublesome if mischievous fingers get hold of it. Flix is a friendly alien that recognises faces, which means he'll soon be able to recognise your child when they speak to him. Flix can repeat words and phrases and you can change the colour of his eyes and skin. This is where trouble could occur though, Flix also has a 2MP camera which is detachable from the tripod and can be used to take pictures and videos around the house.
RRP is £59.99 but there's currently discounts at many retailers. Available at Amazon, Smyths Toys, Argos and Very.
Nickelodeon Experimake Sludge 'n' Slime
A good bit of messy play never hurt anyone. This is great for the older kids who love the messy side of life. The kit comes with gloves, protective goggles, loads of tools and step-by-step instructions for making slime balls, slime snakes, bogies and even an invisible monster. It might turn your stomach but you can guarantee they'll love it.
At only £20 RRP it's pretty affordable too. Even more so when you bear in mind that it's currently half price at The Entertainer and Tesco.
Hatchimals CollEGGtibles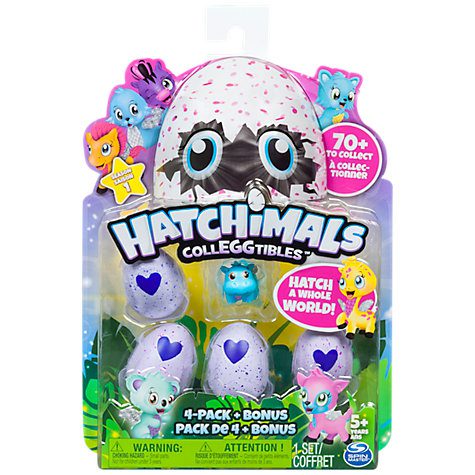 You might remember the big Hatchimal Egg being one of the big gifts of 2016. Well, this year, make way for their little brothers and sisters. Somewhat cheaper than the big Hatchimal, these little eggs work in exactly the same way. Plenty of strokes and cuddles will help these little guys hatch out of their shells.
With more than 70 to collect you might have a few on your list this year but they're available for £2.99 each or £9.99 for four. Available from many retailers, you'll find a four pack at John Lewis, and individual eggs at ToysRUs and Argos.
Teach n Tag Movi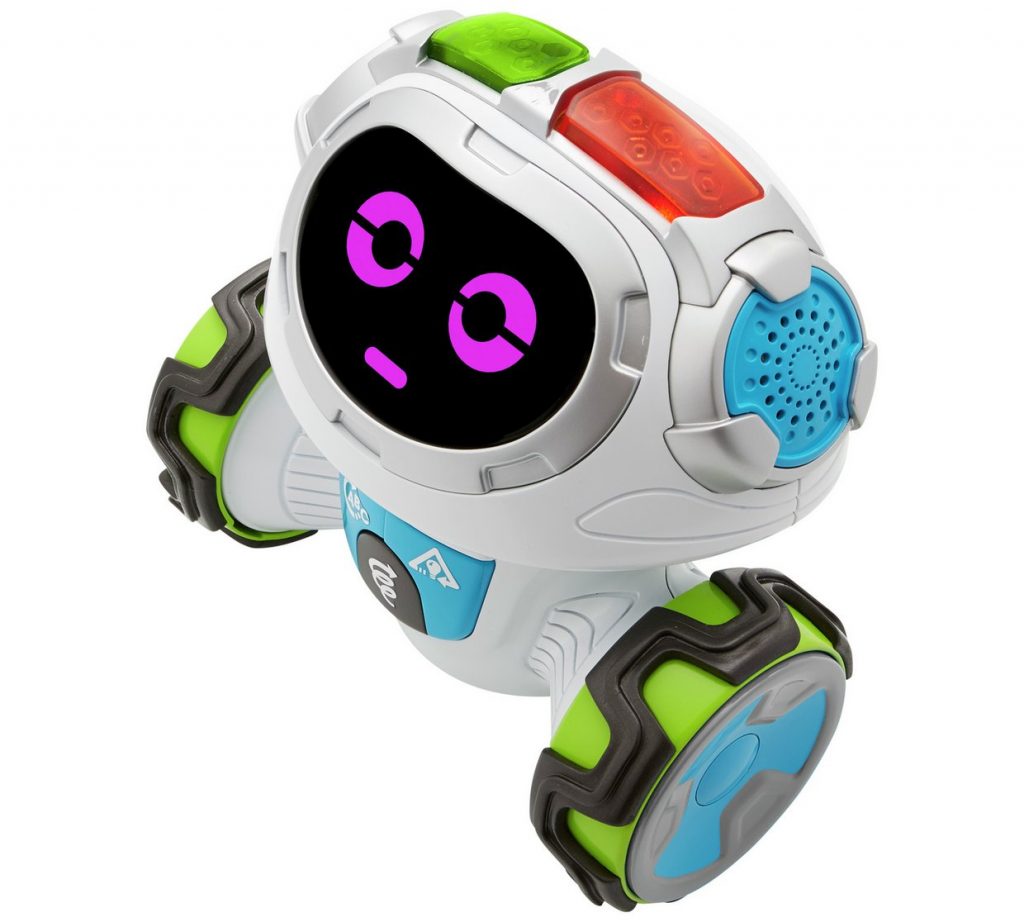 From Fisher Price, Movi is an interactive robot intended to assist learning in pre-schoolers. Movi combines play with critical thinking skills, he can make 60 different facial expressions and has six different games to choose from. It's certainly one to consider for the developing little ones.
RRP £44.99 but it looks like there could be some deals on with a few retailers. The best prices at the moment are with Amazon, Argos and Smyths Toys.
Enchantimals Playhouse Panda Set
The first thing to note is that this is pretty big, so make sure you've got room for it before you order. It's brightly coloured, a good size, pretty robust and comes with some really cool accessories. You'll find a nest lift, bunk beds and a toilet, along with Prue Panda and Nari which are both included.
It's definitely worth taking a look at the full description on the retailer sites because it's a pretty cool toy for a very good price – in our opinion anyway.
Available at Argos and Very, prices vary between £20 and £30.
Transformers: The Last Knight RC Sqweeks
An autobot based on the character in Transformers: The Last Knight. He sings, dances and even talks, but you can also switch his mode and he'll fire his blaster. This guy needs a lot of batteries and they're not included so make sure you stock up before the big day.
You'll be able to pick this autobot up at a number of retailers. RRP is £69.99 but there are currently plenty of offers available (Argos, Smyths) so you shouldn't need to pay full price.
With this comprehensive list you should be well prepared for whatever the little ones request for Christmas this year. To avoid spending a fortune, it's a good idea to shop around though because there are usually plenty of offers doing the rounds. Remember, the key is to be prepared. If you're shopping for one of the top gifts, make sure you reserve them early to avoid disappointment.