Buying for your husband, boyfriend, brother or just a friend? Whether he's into his gadgets and gizmos, loves a new grooming tool or is a complete movie buff, we've got you covered with a list of this year's top Christmas gifts.
Tile Mate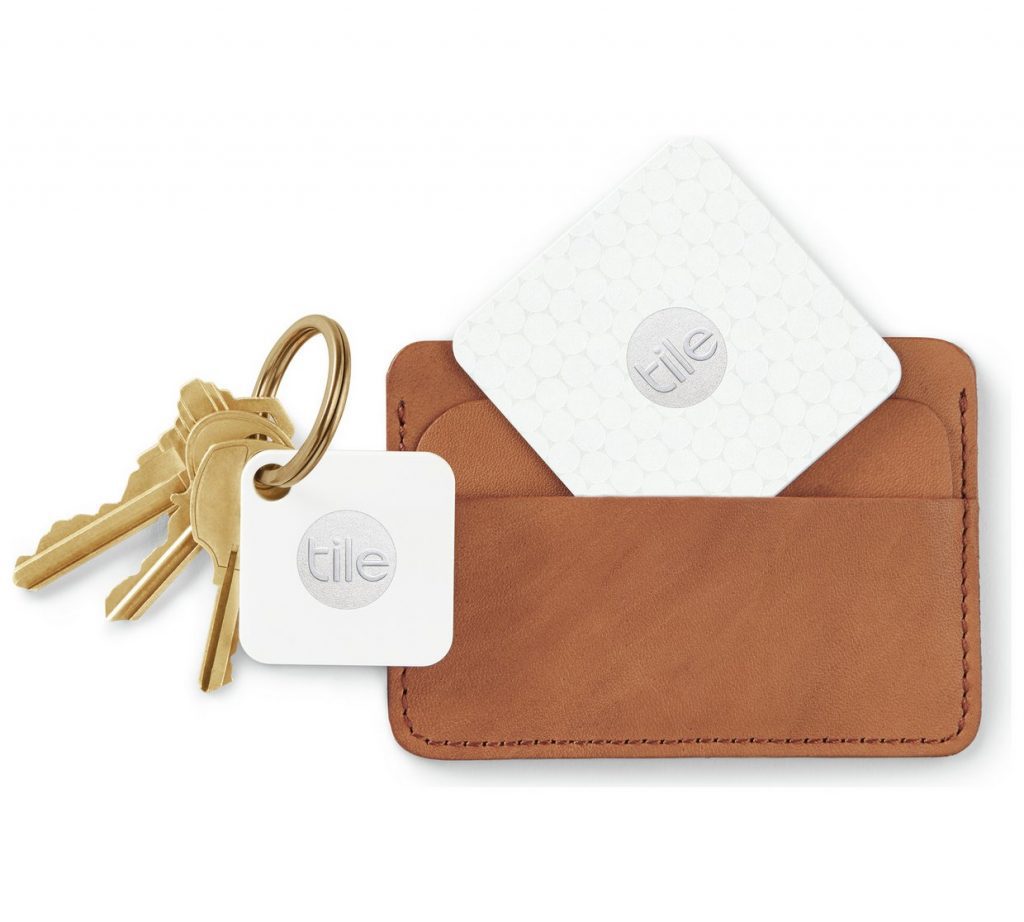 Available from Amazon, Argos, John Lewis and other major retailers, Tile Mate is the perfect giftable gadget for any man who's constantly losing his wallet or keys. Tile mate is a stylish looking keyring that can be easily attached to the majority of losable items. The tile then connects to a smartphone app, which means as long as he's always got his phone, he'll be able to find his wallet and keys.
Take a look here for more information.
Dolce Gusto Coffee Machine by Krups
The UK's coffee culture has grown massively over the last few years. This growth has meant that having your own coffee machine is considered uber cool. Despite the price of some machines being over several hundreds of pounds, they're not all that expensive. One of our favourites is the Nescafe Dolce Gusto range by Krups. There's a variety of machines available that vary in size and price and a huge selection of coffee pods available. The coffee selection includes latte, cappuccino, café au lait, Americano, chocachino, mocha, and all manner of other flavours.
Machines are available from major retailers like Currys, Argos and even B&M have an offer on part of the range at the moment. Pods are available at all large UK supermarkets, but there's currently an offer available at Asda, you can get three boxes of pods for £12.
The Breakfast Pan
As far as food loving guys are concerned, this is one of the greatest inventions of their lifetime. The Master Pan has space for every element of your man's full English breakfast. Not only that, each section is separated too. So, his egg and bacon can be kept completely separate until they hit the plate.
A Shaving Subscription
For the guy in your life who takes pride in his appearance, a shaving subscription is the perfect gift. Cornerstone is one of the most well-known subscription services and the boxes can be personalised to suit your man's regime. Your first box will come with a personalised razor and a choice of products – pre-shave face scrub, shave gel or shave cream and post shave balm. You get to choose the frequency of delivery too, so it works in perfectly with any man's life.
Now TV
For anyone who doesn't already have this nifty box in their home, it's the perfect gift. Whether your guy loves movies or sports, Now TV makes the essential channels affordable to everyone. No more monthly subscriptions. With Now TV passes he can watch what he wants, when he wants for just a fraction of the cost. Check out the Now TV website for all the info you need.
Don't forget to let us know the gifts you're hoping for this Christmas on our social media pages. Also, keep a look out for our next post on what to buy the lovely lady in your life this year.