Every man dreams of a space he can call his own away from the hassles of everyday life. Whether it's in the spare room, the basement or in a shed at the bottom of the garden, a man cave is the ultimate fantasy of the modern-day man.
A man cave gives men the space they need to be men without irritating anyone else in the home so it's a win-win for everyone involved. The guys get a space that's as manly as they like while the girls no longer have to endure weekends of football, rugby or any other sport that just so happens to be on the TV.
The man cave idea is one of perfection, but what actually makes the perfect man cave? Here are the top 5 essentials.
Recliner
Think Friends, and the complete and utter joy felt by Joey and Chandler the first time they sat in their La-Z-Boy recliners.
For comfort, a recliner is the ultimate essential for any man cave. It's the perfect choice for anyone who loves to kick back in front of the TV, but also for anyone simply looking to relax with a good book.
TV
Of course, the staple item. Some of you might argue that this should be the number one purchase but let's not forget that not everyone will be using their man cave for watching TV. Some will use it as a place to simply wind down, others may work or play games in their cave which means a TV isn't necessarily an essential.
If a TV is your number one purchase though, we'd say the bigger the better – certainly if you're planning on hosting your friends for the biggest sporting events of the year. For the best offers this month, take a look at this article from Expert Reviews.
Beers & Fridge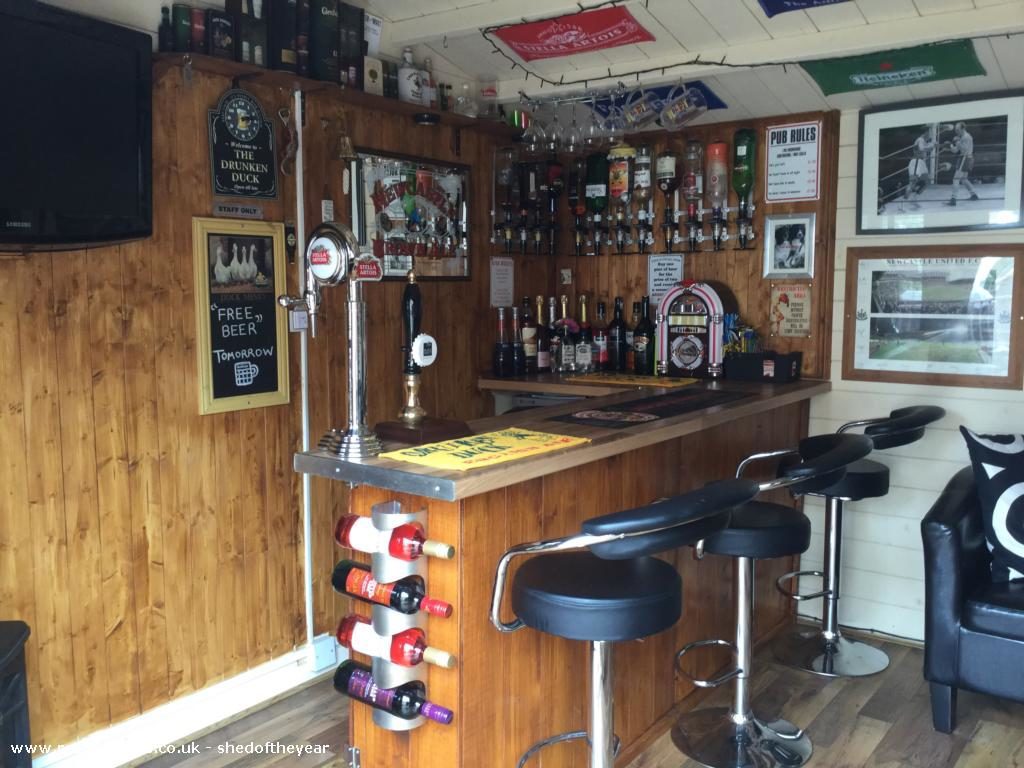 Walking to the kitchen to get a drink is far too much effort during a footie game, right? That's why a well-stocked fridge is an absolute essential for any man cave. Beers, soft drinks and water are all great to have on hand to ensure you can cater for any guest, whatever their age. If you have the room you might even consider installing a full bar for ultimate convenience and to really wow any visitors, like the one above from ReaderSheds.co.uk.
Snacks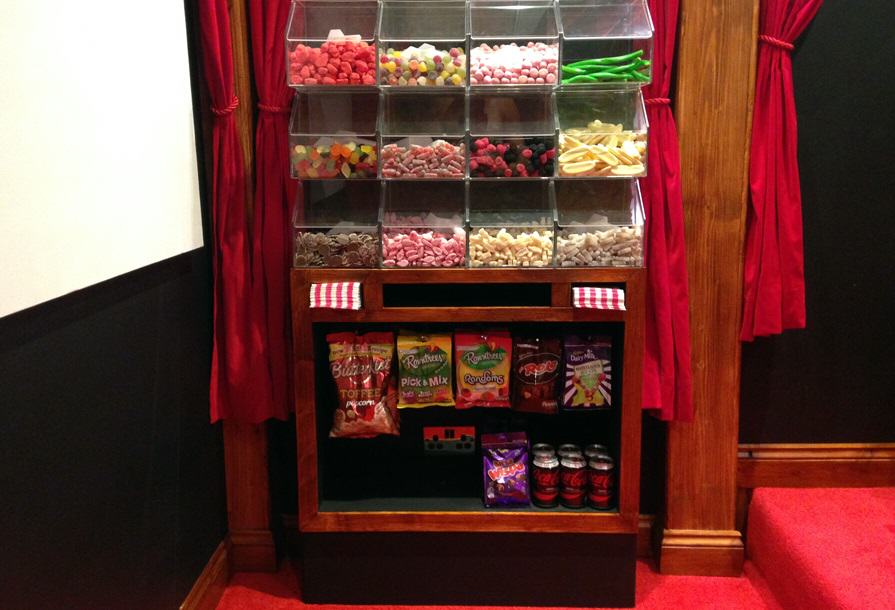 It's no good having a great drinks selection if you don't have the snacks to go with it. Peanuts, crisps and perhaps a few bags of sweets should do the trick, but if you want to go all out then you could include a full pick' n' mix cart like Ashley Yeats from Bedfordshire.
Games
Finally, to the games. The games you include depend entirely on the size of your man cave but anything from a pool table to a poker table, dart board or ice hockey table could be included. Our favourite, although very expensive, is the addition of retro arcade games like Pac-Man or Space Invaders. For things like this though, it's essential to go to a specialist supplier like Liberty Games.
So, there you have it. These are the five essentials every man cave needs. If you know exactly what you'd like in your cave but you've got no idea where to start, take a look at the official Man Cave site for some inspiration.
What do you have in your man cave? Send us your comments and pictures below.