Whether you're trying to sell, add value or simply spruce up your home, you've come to the right place.
First impressions of your house are undoubtedly the most important. Essentially, it doesn't matter what your home is like on the inside, if the exterior isn't up to scratch, this is what people will remember.
The exterior of the home is typically neglected as it's deemed it's more important for the interior to be clean, tidy and well decorated. A lot of people also think that sprucing up the outside is a costly job and therefore something they'd rather avoid. This isn't the case at all and we're about to show you how to increase curb appeal while keeping spending to a minimum.
Driveway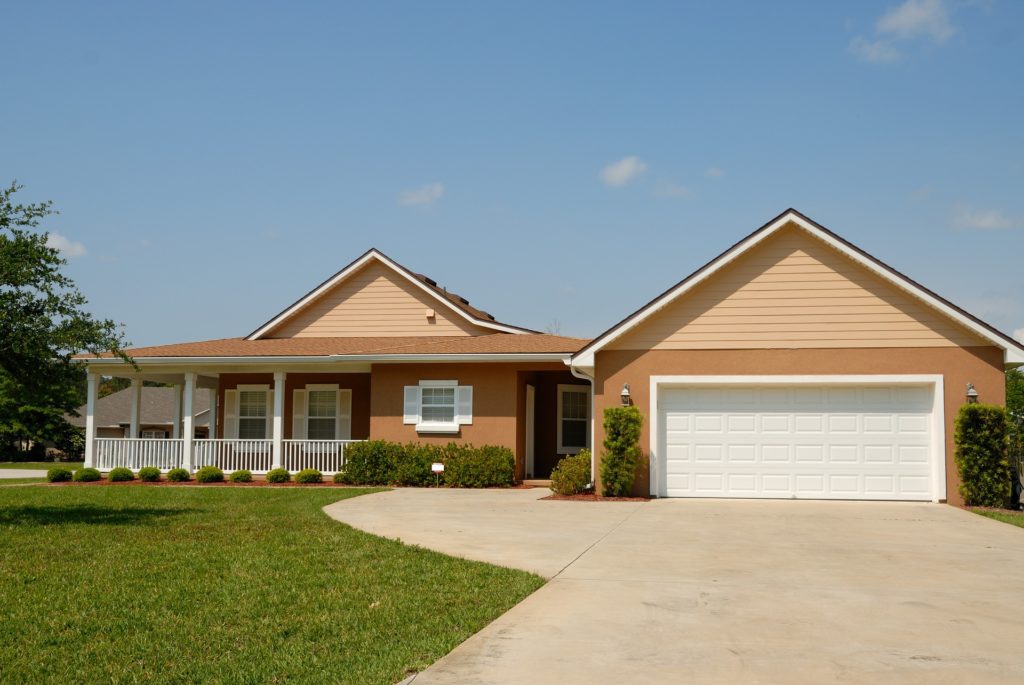 Your driveway is most definitely the place to start as it's the first thing that visiting guests will see. Simply washing your driveway down will make a huge impression. It's a job that everyone knows needs doing but it's usually one it takes years to get around to. Borrow or hire a jet wash for the job and use a hardy sweeping brush to scrub as you go. Doing this will not only help brighten the surface and remove leaves, it'll also help remove moss and engrained dirt too.
Front door
It may sound simple but it's yet another one of those jobs that's at the bottom of the to-do list. After your driveway, your front door will be the next thing people see which means it really needs to gleam. Really, the colour is completely down to you and your tastes. However, Sarah Beeny advises going "wild with colour, it's the one place you can.". Bright and bold gloss colours are all the rage at the moment, especially if you have a period property. However, if you're not feeling that brave then try a classic colour from the popular Farrow & Ball collection, as an alternative to black.
Security
High on a potential buyer's list of priorities is security. Although not something a general visitor is likely to notice, potential buyers certainly will. Do you have lockable windows, are your front and back doors secure? If you've still got single glazed windows that don't lock and your front door has been there for as long as the house, it's probably time to replace them. Try a company like The Window Company, that specialises in windows and doors as this will keep the cost down. Although it might seem like an expensive choice, you're much more likely to find a buyer if this work has already been done. You never know, it might even add value to your home.
Greenery and flowers
Shrubs and other forms of greenery are practical because they don't require much maintenance but if you're renowned for being green fingered then flowers are always better.
Think about adding a large tub either side of your front door and also having flowers or shrubs bordering your driveway. If maintenance isn't an issue and they'd suit your home, why not try some window planters also.
If you would rather flowers than greenery to greet you and your guests then opt for yellow flowers if possible as these invoke feelings of happiness. Yellow flowers also "stimulate buying urges" according to this article from The Balance.
Lighting
Finally, well-chosen lighting is essential if you want to create a warm welcome to your home. Not only is it a decorative feature though, it's practical too. There's nothing more uninviting that a dark driveway leading up to a darkened doorway – even when it's your own house.
It's important to choose lighting that fits in with the style of your property. Remember, you're not trying to blind people as they approach your door. Instead you want to illuminate their path and accent the best features of your home.
If you intend for the lights to be on show (rather than using up lights to line the trees) then opt for something a little different. There's a great selection of outdoor lights with Lighting Direct, or head to a local garden centre and you'll be sure to find something unique.
Increasing kerb appeal really is as simple as those few steps, so waste no time and get your home looking great in time for summer.