Afternoon tea is a quintessentially British afternoon delicacy. Nowhere else would you find finger sandwiches filled with cucumber, the option of loose leaves, bagged or even bubbles.
However, even here, afternoon tea has changed somewhat from tradition. Of course, you can still get hold of all the ingredients for a traditional afternoon soiree. Some places still serve it exactly as originally intended. Handpicked Hotels, for example, offer a traditional afternoon tea at the majority of their venues throughout the UK; they also do an afternoon tea for kids, too.
If you're looking for something a little more out of the ordinary though, check these out:
Not Afternoon Tea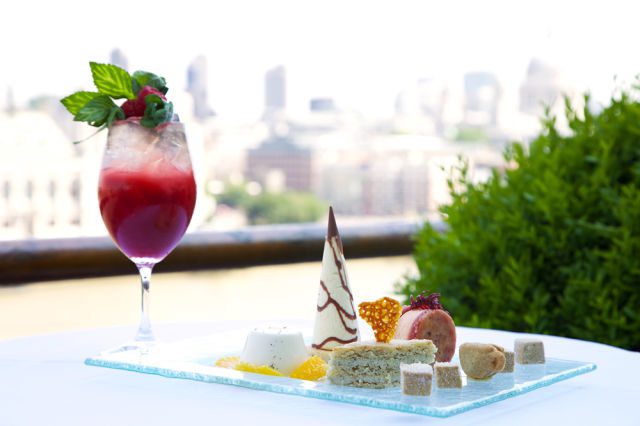 The Not Afternoon Teas feature on the OXO Tower's Brasserie menu. At the moment, there are two themes – summer and London. The Tower's Summer Not Afternoon Tea is certainly not your standard afternoon tea. You'll be faced with a choice of beautiful cakes and cocktails with a Pimm's Plate, Taste of Summer plate and even a Herbal Remedies plate which is packed full of herbs foraged by the chef! Each plate is filled with the tastiest summer produce and they're available for just £22 per person.
The London Not Afternoon Tea, is a collection of cakes and cocktails that have been inspired by the beautiful city skyline. The journey through the capital starts with the St Paul's dome, followed a choice of tipple on Beer Street or Gin Lane. Next, you'll move on to the famous London markets. Enjoy a collection of desserts promoting the "different side of London", alongside the Brixton Markets Cocktail. With plenty more surprises during the experience, it's well worth £36 per person!
Cream Tea Cruise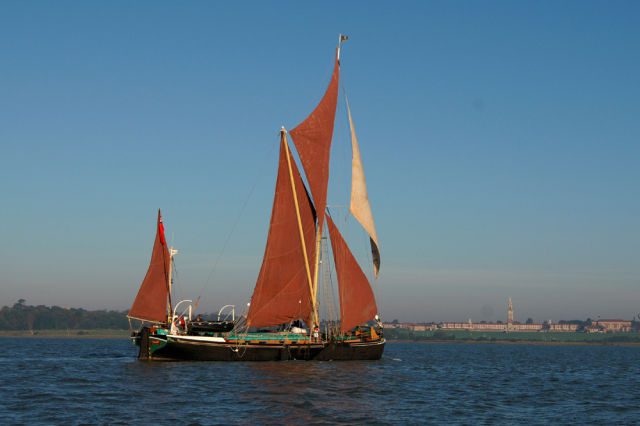 Yep, you read that right! A cream tea cruise! Take to the water and enjoy a truly unique cream tea experience aboard Sailing Barge Victor. Built in 1895, Victor has been lovingly and gloriously restored, specifically to sail the River Orwell. You can board the beautiful barge on Ipswich Waterfront and sit back and relax as you cruise through many areas of natural beauty. You cream tea is as traditional as ever with tasty sandwiches, fresh scones with all the trimmings and the option of tea or coffee. The whole experience is £34.50 per person and is available on Wednesdays and Sundays from May to September.
Stourport Manor Hotel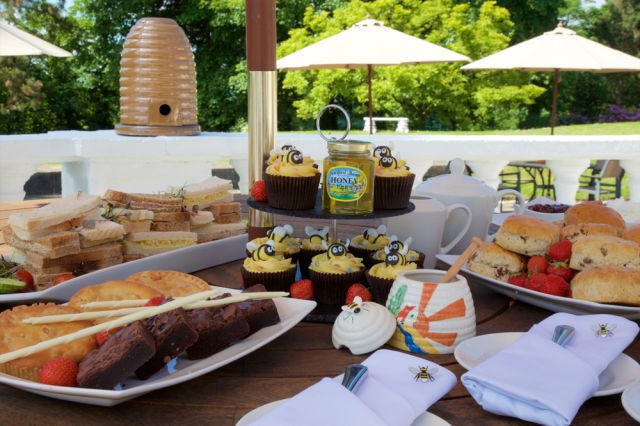 This one is perfect if you're giving the kids their first afternoon tea experience. Stourport Manor Hotel put on a honey and bee themed spread. You'll be treated to classic sandwiches, scones, teacakes, teas and bubbles for the adults! It's the perfect introduction to an English afternoon tea, with plenty of honey to boot. It's £5 for children and £12.95 for adults (or £16.95 if you opt for the bubbles).
Game of Thrones Afternoon Tea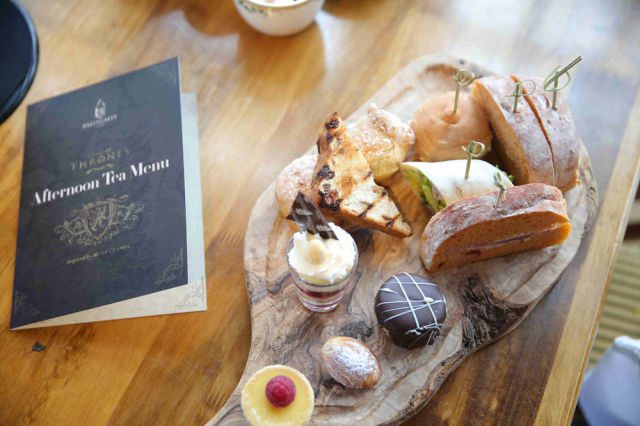 Given the success of the series, this is an experience you'll definitely need to book for. Ballygally Castle in County Antrim are running a Game of Thrones Afternoon Tea for avid fans of the popular series. Be sure to take your camera because this is an Instagram-worthy experience where treats include mini Dragon's eggs, Little Finger chicken Caesar wraps, Jon Snow cakes and Lannister egg rolls. All of these tasty treats have been inspired by the fantasy words of Kings Landing, Stormlands, Winterfell and Iron Islands.
This experience is available for £18 per person.
Tea at the Top
A truly regal experience at one of Plymouth's finest hotels. Tea at the Top comes courtesy of the Duke of Cornwall hotel in Plymouth and offers 360 degree views of the city. This private experience is strictly for two and takes place in the hotel's iconic watchtower. The afternoon tea includes sandwiches, scones, pastries, tea, coffee and champagne. That's not all though, you'll also get your very own butler! Tea at the Top is £80 for two people.
Image Credit: AOL