Following on from our successful Northern National Trust road trip at the end of June, we thought we'd continue our journey down the country. However, as the Central region is rather large, we've had to split this one into two posts.
The Old Manor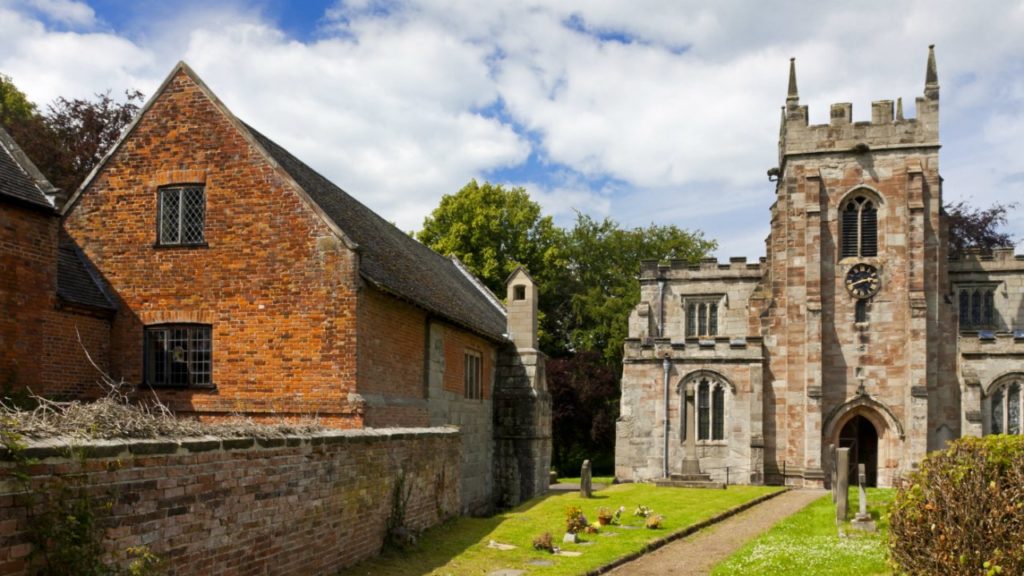 Starting our tour in Derbyshire, we're heading to The Old Manor in Ashbourne. The Old Manor is close to Sudbury Hall and Kedleston Hall and was once the seat of the Fitzherbert family. Formerly known as Norbury Manor, it's a rare, stone-built medieval hall built on the first floor. In the 17th century a red brick farmhouse structure was built in front of the hall. Now a Grade I listed property, it's the perfect place to holiday like nobility, which is great because it can now be rented as a holiday cottage.
The only surviving part of the original medieval hall is a king post, Tudor door and 17th century Flemish glass, so it's certainly worth a visit just to take in these rare gems. As well as the newer buildings you'll also find a knot garden and a great woodland and riverside walk.
The Old Manor is open to visitors on Fridays (11am – 1pm) and Saturdays (11am – 3pm) from now until 21st October. Please note, parking is limited and the parking area is suitable for cars only – nothing larger.
The Round House
Continuing are journey further down the country to in Birmingham. The Roundhouse is a collection of 19th century stables in Birmingham city centre – yes, you read that correctly. Built in 1874, the Roundhouse is an icon of Birmingham City because of its horseshoe shape.
Because of its great location, beauty and wonderful history, the National Trust are planning to renovate and restore this collection of listed buildings. The Roundhouse will become a central hub for exploring the city, whether you wish to do that on foot, by boat or on a bike.
Although the Roundhouse isn't open daily for general admission. The National Trust do offer summer tours of the area. Coming up is the popular Urban Safari on Monday 7th August and 10 other dates. You'll hop on board a Heritage Narrow boat for a tour of the city's canals, you'll learn all about Birmingham's most famous myths and legends and you'll also get a chance to explore the Roundhouse. Please note, booking for these tours is essential and prices are £8.20 for adults and £5.10 for children.
Belton House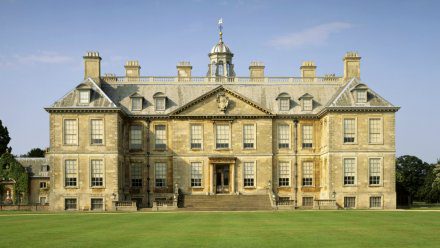 Over to the east now, to Lincolnshire's Belton House. Belton is a construction from the 1680s built especially for Sir John Brownlow. A very British country house, with formal Dutch and Italian gardens and a deer park spanning 1300 acres, Belton house is very often considered the country house estate.
Along with the house, beautiful gardens and grounds to explore, you'll also find a café, restaurant, indoor and outdoor play areas and a selection of lovely shops. So, there's something to keep everyone full and happy after a day of exploration.
Basement tours run every day from 11am until 2pm. They offer the perfect chance to see find out what life was like for the family and staff of Belton. Alternatively, take a look at the Belton events calendar and make the most of their year-round events. This year's events include an outdoor cinema and theatre, Halloween and Christmas events and a selection of expert guided walks and talks.
Belton House is open all year round, apart from Christmas Day.
Market Hall
A quick stop off in the Cotswolds now, at the Market Hall in Chipping Campden. Built in 1627, the market hall is still a landmark of the town. Originally built to shelter traders from the elements, nowadays the Market Hall is an icon of the town. Surrounded by the original, honey-coloured ancient houses, it's really not hard to imagine this place bustling in all its glory.
In the 1940s the hall almost sold to an American but the locals weren't about to see that happen. The locals worked hard to raise the money to buy the building themselves. They then gave it to the National Trust so that it'd remain standing for future generations to come and explore.
The market hall itself might only be a short visit, Chipping Campden is a beautiful market town waiting to be explored. Filled with independent stone shops, great cafes and restaurants and some great B&Bs if you fancy resting your head.