An affordable day out can be quite hard to find nowadays, but a National Trust membership makes it much less difficult. However, even if you were to visit without a membership, you'll be surprised at just how affordable the prices are.
There are so many fabulous National Trust sites dotted throughout the UK and, although we can't cover them all, we're going to cover as many as possible. Today, we're starting our road trip in the North of England covering counties from Northumberland to Cheshire. Don't worry though, we'll be pootling down through the country over the next couple of week, so keep an eye out for the rest of the series.
Today though, we start our journey in Northumberland…
Farne Islands
The Farne Islands are made up of between 15 and 20 islands (depending on the tide), although this number is ever-growing. Although the islands have previously been privately owned and inhabited by monks and hermits. Nowadays, they're owned by the National Trust and there are no permanent residents. National Trust rangers reside on the island for part of the year.
So, why visit?
The Farne Islands are an important wildlife habitat that are only accessible by boat. Known to many as the Puffin islands, there are more than 36,000 pairs of puffins. However, they're a popular visitor attraction throughout the year for many other reasons. There are plenty of other rarities residing on the islands, including the endangered roseate tern, herring gulls and ringed plover.
A visit to the Farne Islands is great for all the family but sailing is unpredictable and will depend on the weather. It's a good idea to get in touch before setting off to ensure they're sailing.
Nearby there are plenty more National Trust sites that are worth a visit too. One of them being Cragside (below) for the others, see here.
Cragside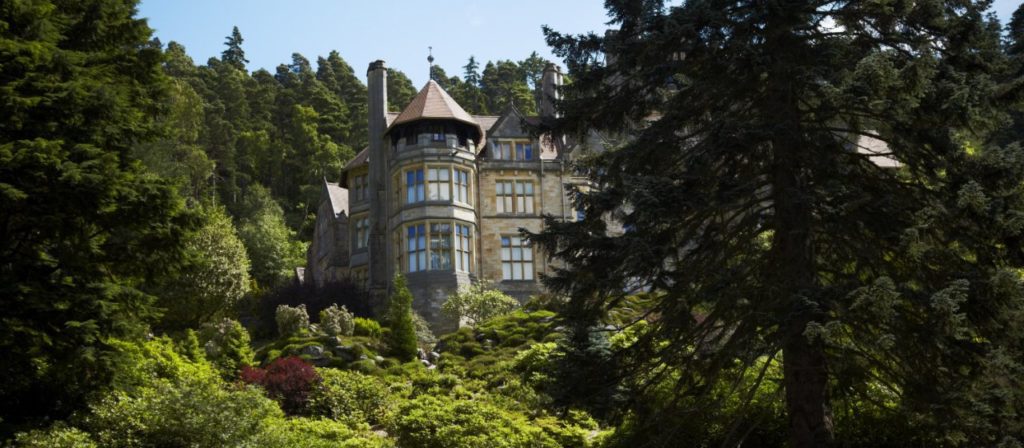 A truly magnificent Victorian House with pristine gardens and beautiful woodland. It's understandable why Cragside was described "as a palace of the modern magician". From the outside, it might look just like any other impressive Victorian manor. However, inside there are plenty of gadgets and gismos that'll make you question the time period.
Cragside is situated near Rothbury in Northumberland and was the family home of inventor and innovator, Lord Armstrong. Thanks to its historical owner, Cragside is unique in many ways. For example, inside you'll find a Turkish bath suite, a lift, several telephones and fire alarm buttons. It was also the first building in the world to be lit by hydroelectricity.
The house isn't all that's on offer though. Throughout the grounds you'll find a whole host of activities that'll keep the entire family busy, especially in the summer. Try the rhododendron maze if you're feeling adventurous or the Trim Trail if you're feeling agile. There's also a play area for the kids and a beautiful waterfall.
Cragside also hold many events throughout the year. Their Bright Sparks events are especially popular. They look at Lord Armstrong's electrical experiments, offering an education on different types of electricity as well as giving you the opportunity to have a go yourself. The next Bright Sparks event at the time of writing is on 31st July and it focuses on static electricity. You can find out about National Trust eventshere.
Buttermere Valley
Moving across the UK to Cumbria now, Buttermere Valley is the perfect holiday spot for taking in the sights and sounds of nature.
The Valley itself encompasses three lakes that are easily walkable with the family. A stroll around Buttermere Lake can be completed in 2-3 hours.
The area is calm, quiet and tranquil, a picture-perfect view of dramatic fells, quaint farms and stunning woodland, all just waiting to be explored.
Nearby you'll find Buttermere village, its most famous building being the Fish Inn. The inn was the home of one of Buttermere's most famous residents, Mary Robinson, subject of the 1987 Melvyn Bragg novel, The Maid of Buttermere.
If you're unsure of exploring the are yourself then book on to one of the National Trust tours. The next one is a celebration of National Haymeadows Day. It's a hay meadow walk at Loweswater on Saturday 1st July at 10am. Tickets cost £5.
Steam Yacht Gondola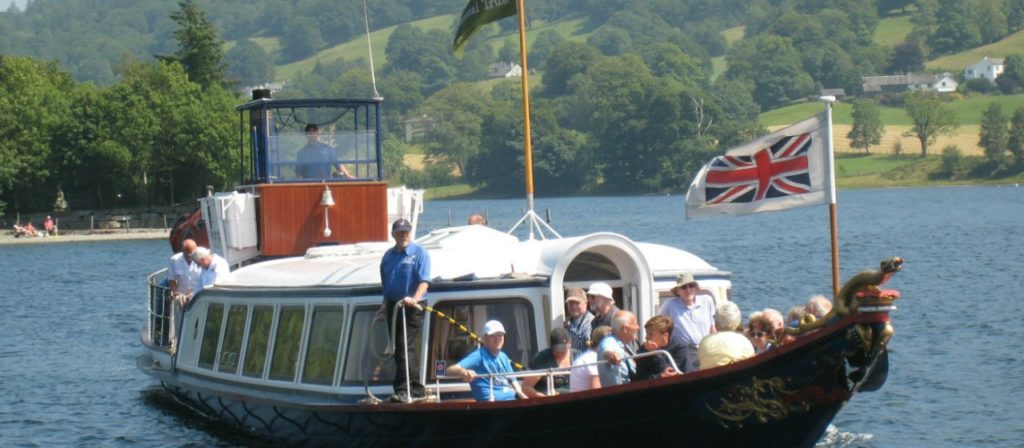 A little different to the usual National Trust properties or locations, the Steam Yacht Gondola is a re-built steam-powered Victorian yacht.
Based on Coniston Water, you can now experience the charm of luxury Victorian travel on one of four daily cruises.
With three cruises to choose from, there's something for everyone, whether you've only got an hour to kill or the entire day.
There's the Head of Lake Cruise which lasts approximately 45 minutes. It costs £11 for adults, £6 for children and £25 for a family. There's also the 1hr 45 minute Full Lake Cruise (available Monday-Friday). Prices are £21 for adults, £10 for children and £48 for a family ticket. Finally, there's also the Walker's Cruise available only on a Saturday and Sunday.
The Walker's Cruise gives you the opportunity to get off the yacht at a number of points to enjoy Coniston on foot. Later in the day you're able to rejoin the cruise and sail back to shore. Prices for this are £15 for adults, £8 for children and £25 for a family ticket. You'll find all you need to know about sailing times and stopping points here.
Please note, National Trust members will get 10% discount on the prices displayed above just for showing their NT membership card. It's also worth noting that the gondola only sails between 1st April and 31st October, so it's the perfect choice for a summer day out.
Eyam Hall and Craft Centre
Steeped in history and inspirational stories of self-sacrifice, a day in Eyam is truly one to remember. Set in one of the most beautiful parts of the Peak District, Eyam Hall is an impressive grit-stone Jacobean manor. The Hall has been home to eleven generations of the Wright family and inside, you can get to know each of them through the portraits and magnificent belongings they left behind.
Eyam is a village known for its somewhat grim past. Almost 350 years ago the villagers of Eyam decided to sacrifice themselves to prevent the wider spread of the plague. The stories of the village are fascinating but also easily missed. To help you make the most of your visit and ensure you don't miss anything, visit on a Wednesday, Thursday or Friday when there are guided tours of the area.
The Craft Centre has been built in the Hall's former stable yard. It's a great place to start and end your journey through Eyam as you'll find plenty of local information in the NT shop. You'll also find a collection of local craft stalls, a beautiful café and the National Trust shop. It's the perfect place to pick up gifts and souvenirs of your visit.
Tatton Park
Moving over the Derbyshire boarder into Cheshire now for the final stop at the historical site of Tatton Park. Based near Knutsford in Cheshire, Tatton Park was home to the Egerton family for almost 400 years and became a National Trust site in 1958.
The Tatton estate is vast and grand with 50 acres of landscaped gardens, 1000 acres of deer park and a beautiful mansion to explore. If you have the time, it's certainly worth dedicating an entire day to Tatton and the marvels it has to offer.
Once you've explored the mansion, Old Hall and many gardens, there are also plenty of speciality shops selling locally sourced produce, along with a restaurant and tea room. Tatton's not just for adults though, there's plenty on offer for children too. You'll find an adventure play area, den building and a woodland play trail to keep the kids occupied.
As well as National Trust events, Tatton Park is also the location for more than 100 external events throughout the year. This summer's events include Race for Life, an American Car Show and the Foodies Festival. Coming up very soon, there's also the prestigious RHS Tatton Flower Show. You can find out more about the Tatton Park events calendar on their site.